01.12.2018 | Research | Ausgabe 1/2018 Open Access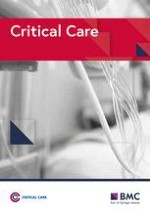 Estimating severity of influenza epidemics from severe acute respiratory infections (SARI) in intensive care units
Zeitschrift:
Autoren:

Liselotte van Asten, Angie Luna Pinzon, Dylan W. de Lange, Evert de Jonge, Frederika Dijkstra, Sierk Marbus, Gé A. Donker, Wim van der Hoek, Nicolette F. de Keizer
Wichtige Hinweise
Electronic supplementary material
Abbreviations
APACHE
Acute Physiology and Chronic Health Evaluation
ECDC
European Centre for Disease Prevention and Control
EISN
European Influenza Surveillance Network
NICE
National Intensive Care Evaluation
SARI
Severe acute respiratory infections
WHO
World Health Organization
Introduction
Though advocated by the World Health Organization (WHO) and the European Centre for Disease Prevention and Control (ECDC), surveillance of severe acute respiratory infections (SARI) that require hospital admission is implemented in only few Western European countries [
1
–
4
]. In contrast, surveillance of acute respiratory infections (ARI) or influenza-like illness (ILI) in primary care is well-established as part of the European Influenza Surveillance Network (EISN), coordinated by the ECDC [
5
,
6
]. Such primary care surveillance covers the community dwelling population and is thus focused on patients with milder illness. The number of patients developing serious complications and who require hospitalization is not available through this system and therefore, our understanding of the burden of respiratory infections is incomplete. The WHO recommends development and application of additional SARI measures that can be used to assess the severity of every influenza epidemic, whether seasonal or pandemic, and creating a historical SARI baseline [
7
]. The proposed measures include: SARI incidence, SARI peak levels, SARI mortality, and the SARI/ILI ratio. A SARI is a so-called syndrome group, i.e. based on rapidly available (initial) diagnoses that can be monitored as an indicator of infectious disease trends, outbreaks, and burden [
8
].
The most important complication of influenza virus infection is pneumonia (primary viral or secondary bacterial pneumonia) [
9
]. While costs can be high, the precise burden remains a blind spot [
10
–
15
]. Such burden information is crucial for prevention and response considering that vaccination, the main control measure against influenza infection, is aimed at preventing complications. A severe influenza season may also lead to hospital capacity problems, especially in ICUs. In this study we analyze comprehensive retrospective ICU data to fill the current knowledge gap.
Methods
We combined two databases (of ICU and ILI data) for the 2007–2016 time period.
Results
We first present overall yearly characteristics of SARI patients (irrespective of influenza epidemic weeks); second, we provide SARI characteristics specifically per influenza epidemic.
Overall ICU SARI characteristics irrespective of influenza epidemic periods
ICU SARI characteristics during influenza epidemics
Discussion
Conclusion
This study provides robust estimates on SARI occurrence in the Netherlands based on comprehensive national ICU registry data (NICE). Influenza severity measures proposed by the WHO vary by influenza epidemic and cannot be deduced from ILI surveillance alone, thus emphasizing the potential use of a prospective SARI surveillance for assessing the burden of seasonal influenza.
Acknowledgements
We thank Eric van der Zwan for preparing the aggregated NICE dataset and for support with data-management, and Jeroen Alblas for support with data management.
Informed consent
Informed consent was not required.
Funding
This study was financed from the regular budget of the Centre for Infectious Disease Control made available by the Ministry of Health, Welfare and Sport, project number V/150207.
Availability of data and materials
The datasets generated and/or analyzed during the current study are not publicly available as they are part of a national registry for quality monitoring, but are available from the authors on reasonable request and with permission from the NICE registry.
Ethics approval
Ethics approval was not required.
Consent for publication
Consent for publication was not required (no individual data used).
Competing interests
The authors declare that they have no competing interests.
Publisher's Note
Springer Nature remains neutral with regard to jurisdictional claims in published maps and institutional affiliations.
Open Access
This article is distributed under the terms of the Creative Commons Attribution 4.0 International License (
http://​creativecommons.​org/​licenses/​by/​4.​0/​
), which permits unrestricted use, distribution, and reproduction in any medium, provided you give appropriate credit to the original author(s) and the source, provide a link to the Creative Commons license, and indicate if changes were made. The Creative Commons Public Domain Dedication waiver (
http://​creativecommons.​org/​publicdomain/​zero/​1.​0/​
) applies to the data made available in this article, unless otherwise stated.