01.12.2018 | Research article | Ausgabe 1/2018 Open Access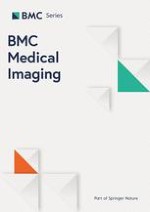 High-definition neural visualization of rodent brain using micro-CT scanning and non-local-means processing
Zeitschrift:
Autoren:

Ko-Chin Chen, Alon Arad, Zan-Ming Song, David Croaker
Wichtige Hinweise
Electronic supplementary material
Abbreviations
ACTH-HREC
ACT Health Human Research Ethics Committee
AGWN
Additive Gaussian White Noise
ANU-AEEC
Australian National University Animal Experimentation Ethics Committee
CA3
CA3 field of hippocampus;
CCD
X-ray coupled-charged device.
CLSM
Confocal laser scanning microscopy
DICOM
Digital imaging and communications in medicine
H&E
Hematoxylin and Eosin stain
Micro-CT
Micro-computed tomography
Micro-MRI
Micro-magnetic resonance imaging
NCI
National Computational Infrastructure
NLM
Non-local-means processing
OPT
Optical projection tomography
PBS
Phosphate-buffered saline
PSNR
Peak signal to noise ratio
S1BF
Somatosensory 1 Barrel Field
SEM
Scanning electron microscopy
ssd
sum of squared differences
Background
Non-destructive whole-volumetric phenotyping studies through three-dimensional (3D) image reconstruction have gained increasing popularity among biomedical researchers over recent decades, especially with recent advancements in imaging acquisition and processing techniques. Three-dimensional visualization techniques may be divided into two categories: serial sectional image reconstruction and whole-volume imaging. The former includes confocal microscopy, episcopic microscopy [
1
], and the latter includes optical projection tomography (OPT) [
2
], micro-magnetic resonance imaging (micro-MRI) [
3
,
4
], and micro-computed tomography (micro-CT) [
5
].
Whole-volumetric imaging is superior to serial imaging in many aspects. Serial imaging reconstructions such as confocal microscopy or confocal laser scanning microscopy (CLSM) can provide detailed and fluorescence-labelled representations of the sample, but of only limited thickness, typically <2–300 μm due to the need for optical transparency [
6
]. Although image reconstruction may be employed to obtain the entire 3D view of the sample, the process is laborious and often with operator-dependent results. Episcopic microscopy overcomes this shortfall by adopting automatic serial slice alignment, and reconstructs relatively well-preserved images; however, such a process destroys the tissue sample post-imaging and prohibits further sample use [
1
,
7
]. Whole-volumetric imaging, on the other hand, does not have the above restrictions. For example, optical projection tomography (OPT) can be used to localize and measure structures within a whole organ, but only for restricted sample thicknesses [
8
]. Micro-MRI can offer great soft-tissue contrast with adequate resolution images, but its use is limited by its restricted availability, high cost and extended scanning time [
4
,
9
,
10
]. Micro-CT is now a widely accessible imaging modality, offering a mean for accurate visualization of three-dimensional structures, quantitative volumetric measurements, and tissue characterizations such as bone stress and vascular density [
11
–
15
]. Although many are still unaware of this versatile tool, micro-CT has gradually becoming a popular whole-volume scanning research method, in large part due to its versatility for volume exploration, ease of tissue preparation, and quantitative analysis potentials.
Although many recent papers have published various staining techniques for successful micro-CT scanning of biological samples, including chicken embryo,
Xenopus
embryo, mouse embryo, tumour angiogenesis, and other animal internal organs [
5
,
16
,
17
], few study have clarified the scanning protocols for micro-CT scans on postnatal model animals or made direct comparisons between the ex vivo micro-CT, in vivo micro-CT, and histology scans of rat neuroanatomy. Furthermore, even though prior study has suggested staining with iodine or phosphotungstic acid (PTA) were efficient and effective for embryos, no comments have been made on their staining power for postnatal animals [
5
]. In addition, the effect of iodine and PTA staining on subsequent microscopy processing has not been illustrated in the past. Lastly, we are also not aware of studies trialling image processing protocols on the rat brain micro-CT scans, which may facilitate future quantitative analysis.
Our study aims to complement previous studies by illustrating the following:
1.
Simple, safe, and effective staining method for successful micro-CT scans of both small and large rat brains.
2.
The potential neuroanatomical details of rat brain and image magnification and resolution achievable by micro-CT scanning using one of the most high-powered ex vivo micro-CT scanners available currently.
3.
Validate neuroanatomical information of micro-CT scan by direct comparison with H&E light microscopy.
4.
The difference in image quality between in vivo and ex vivo micro-CT scans of rat brain.
5.
Effectively improve image clarity and potentiate organs of interest through non-local means (NLM) denoising algorithms.
Methods
Results
Simple tissue preparation for successful micro-CT scanning
In the first part of study, we proceeded to elaborate the simple staining process for postnatal rat samples required to achieve successful micro-CT scanning of the brains. The results of various combinations of contrasting agent, stain concentration, and contrast types were summarized in Additional file
1
: Tables S1.
Staining of encapsulated postnatal rat brains for successful micro-CT neural imaging
We first attempted 1.5% iodine perfusion staining on an adult rat of 27 days but with little success, as shown by Fig.
2a
. Intracranial neural tissue exhibits little X-ray attenuation and minimal neuroanatomy was observed. The same rat's head with intact skull was re-scanned following 14-days of 1.5% iodine diffusion-staining with no improvement in image quality (Figures not shown). Subsequently, 44-days of iodine-diffusion-staining through craniotomy was trialled with a 25-days-old rat's head; micro-CT scan demonstrated differentiated intracranial details as shown by Fig.
2b
: neural tissue differentiation became apparent. Consistently, same staining techniques also worked for neonatal rat brains but required only a staining period of 16 days; the resultant micro-CT scans yielded good neural anatomical information, as shown by Fig.
2c
.
×
As an attempt to find an alternative contrast agent, we explored PTA diffusion staining using both 0.5 and 1.0% concentration solutions. Figure
2d
and
e
are micro-CT scans of adult rat brains (25-days-old) derived from 2.5 years of PTA staining; both showed only peripheral brain of 2–4 mm in thickness. Similarly, as shown by Fig.
2f
and
g
, incomplete neuroanatomy visualization was observed on micro-CT scans of neonatal rat's head despite prolonged staining of 148 days. Interestingly, lower concentrations of PTA seemed to achieve more pervasive staining than higher, Fig.
2f
vs
g
, although neither performed well.
Staining of dissected neonatal rat brains for successful micro-CT neural imaging
As the PTA staining was found to have suboptimal staining with encapsulated post-natal rat brain, we further evaluated its usefulness in staining small dissected rat brains, namely 1 cm
3
in size. The result showed that PTA staining, although slow, did achieve full-staining and yield neural micro-CT scan quality similar to that derived from iodine staining. The comparison between the temporal series of iodine stained (Fig.
2i
–
k
) and PTA stained (Fig.
2l
–
n
) rat brains demonstrated the efficiency of iodine contrast. As Fig.
2j
demonstrated, iodine staining was completed within 6 h; further staining did not improve image quality and tissue differentiation, Fig.
2k
. On the other hand, only modest staining progress was made from 3-h PTA staining, Fig.
2l
, and staining completion required 6 days, Fig.
2n
. There were no significant image quality difference between the micro-CT scans derived from iodine-stained and PTA-stained rat brains.
In both cases, tissue differentiation as a result of staining was faster than when brain material was encapsulated in the skull, Fig.
2c
. However, all scans revealed microscopic tissue damages of the rat brains indicated by arrows across Fig.
2h
–
n
from dissection and handling despite macroscopically intact, as shown by Additional file
3
: Figure S2. These brain damages were not seen on micro-CT scans of encapsulated brains, Fig.
2b
and
c
.
Image quality of micro-CT scans
In the second part of the study, we explored the image details and 3D-visualization capability of rat brain micro-CT scans.
High display versatility of micro-CT scan data using 3D-volume rendering
In this study, we demonstrated the investigatory power of micro-CT scanning by providing examples of the full visualization capability of current ex vivo micro-CT scanning through 3D-volume rendering. Figure
3s
show the 3D-volume rendering of neonatal rat brain in high definition, 2048*2048*2048 voxels, with a resolution of 10.7 μm/voxel. Through manipulations of visual planes, one can identify and analyse organs of interest. For instance, the dorsal and ventral external features of the neonatal rats are illustrated in Fig.
3a
and
b
, respectively. In addition, Fig.
3c
–
e
show internal organs visualized in parasagittal and sagittal views, ranging from salivary glands, musculatures, nasal cavity, oral cavity, and neuroanatomy. Figure
3c
and
d
show high-definition progressive views of the brain and identified organs such as olfactory bulb, cerebral cortex, cerebellum, and cochlea in structural-preserved manner. Similarly, progressive anterior to posterior axial views, Fig.
3f–h
, provide alternative visualizations of cross-sectional rat brain anatomy that are difficult to appreciate in other views, such as cingulate gyrus, lateral thalamus and ventral thalamus. Overall, Fig.
3a–h
demonstrate that through different visual-planes exploration, various external and internal features of buccal, nasal, and intracranial organs can be visualized with excellent tissue contrast. Additionally, simple quantitative size measurement can be made with reference to the scale bar listed.
×
Validating neuroanatomical information offered by micro-CT scans with H&E histology
To validate micro-CT scanning method and explore potential microscopic tissue distortion as a result of the staining preparations for micro-CT scanning, we compared the ex vivo micro-CT scan, Fig.
4a
, to H&E microscopy, Fig.
4b
, both of which derived from the same iodine-stained rat brain. This comparison demonstrates that 3D rendering of the rat brain micro-CT scans offered neuroanatomical information comparable to that shown in 4× H&E microscopy. The grayscale distribution of micro-CT scans correlated strongly to the H&E distribution and therefore enabled successful neural structure distinguishment including olfactory bulb, caudate putamen, frontal cortex, thalamus, medulla, and cerebellum. Furthermore, the tissue integrity was well preserved in micro-CT scans when comparing to H&E light microscopy, Fig.
4b–d
, which demonstrated micro-tears as a result of sectioning and H&E staining process. Moreover, successful light microscopy of iodine-stained rat brain demonstrated macroscopic discoloration by iodine, Additional file
2
: Figure S1B, did not prohibit tissue from histology processing and higher magnifications of microscopy can still be achieved, Fig.
4c
(20× magnification) and Fig.
4d
(40× magnification), where nuclei can be visualized clearly.
×
Direct comparison of image quality of in vivo and ex vivo micro-CT scanning
We illustrated the image difference between the in vivo and ex vivo micro-CT scans of the same iodine-stained rat-brain through direct comparison, as shown by Fig.
5
. This comparison demonstrated the in vivo micro-CT scan's imaging limitations.
×
Both types of scans offered gross anatomical information; however, ex vivo micro-CT scans provided significantly more detailed neuroanatomy and sharper outlines than those of in vivo micro-CT scans. By comparing Fig.
5Aa
and
Ba
, the respective ex vivo and in vivo micro-CT scans of a 24-h-old rat brain, one can clearly appreciate the frontal cortex, caudate putamen, superior and inferior colliculus, and trabeculae of the skull; all of which are well-defined in Fig.
5Aa
. Higher magnification of the distinctive morphology in and around the cerebellum was chosen to further demonstrate how this difference can impact potential qualitative and quantitative analysis, as shown by Fig.
5Ab
(ex vivo micro-CT scan) and Fig.
5Bb
(in vivo micro-CT scan). While the rough outline of cerebellar fissures and vermis are still discernible in the in vivo micro-CT scan (Fig.
5Bb
), intrinsic noise and oversaturation of the scan render boundaries much less crisply resolved than in the ex vivo micro-CT scan (Fig.
5Ab
). Hence, one can easily define the ten cerebellar vermis and their respective sizes in Fig.
5Ab
but not in Fig.
5Bb
. This demonstrated the analytic limitations of in vivo micro-CT scans. In addition, volumetric measurements of brain based on segmentations of in vivo micro-CT scans differs slightly to that of ex vivo micro-CT scans, 424.75 mm
3
vs 395.54 mm
3
. Although small, this discrepancy is due to the image quality difference resulting less precise segmentation from in vivo micro-CT scans.
Post-acquisition image processing: non-local means (NLM) denoising
Post-acquisition image processing using NLM algorithm was incorporated into this study as attempts to improve CT image quality for better visualization of neural differentiation through denoising, which is particularly useful for in vivo micro-CT scans due to the high intrinsic images noise. Pre- and post-processing of ex vivo micro-CT scans, Fig.
6Aa
and
Ba
, show organ boundaries are subtly enhanced by NLM processing. This is more evident in their respective magnified views, namely the bordering of caudate putamen and external capsule, as demonstrated by Fig.
6Ab
and
Bb
. In addition, their respective grayscale line profiles illustrate reductions in intensity spread, Fig.
6Ac
and
Bc
, demonstrating noise reduction following processing. Similarly, the same but more prominent effect can be seen from the processing of in vivo micro-CT scans, as shown by Fig.
6Ca
and
Da
, demonstrating edge enhancements of caudate putamen, lateral ventricles, and external capsules; these difference are obvious in their respective magnified views, Fig.
6Cb
and
Db
. The comparison of their respective grayscale line profiles also demonstrated decreases in intensity variability, Fig.
6Cc
and
Dc
.
×
Discussion
Conclusions
Micro-CT scanning, using either ex vivo or in vivo micro-CT scanners, is a powerful and effective neuroanatomy visualization modality for lab animals. Furthermore, micro-CT digital data is easy to store and manipulate. The anatomical details and accuracy offered by micro-CT scanning have been validated with the traditional H&E stained light micrograph. Moreover, the safety, simplicity, and tissue-preserving characteristic of the iodine-diffusion staining through craniotomy render micro-CT scanning a very easy-to-use study modality. Lastly, we appreciate that in vivo micro-CT scanners are more widely accessible and have a faster image processing time than ex vivo micro-CT scanners, the low signal-to-noise ratio due to the physical data acquisition restraints of in vivo micro-CT scans has been addressed. The improvement made by simple and efficient post-acquisition NLM processing reduces image degradation and enhances anatomical clarity, particularly with in vivo micro-CT scans, thus promoting versatile structural segmentation for quantitative analysis of animal morphology, including volumetric measurements. Based on described imaging methods, future studies may include: 1. internal organ visualization and quantitative analysis on animal models of genetic disease, e.g. Hirschsprung's disease; 2. cancer treatment response studies on animal models; 3. identifying areas of interest for histological processing in pathology studies.
Acknowledgements
The authors gratefully acknowledge the staff of Australian National University Applied Mathematic Department for their technical support of this project.
Availability of data and materials
All micro-CT data are stored in the National Computational Infrastructure (NCI) Australia and available upon request.
Ethics approval and consent to participate
All tissues and animals used in this study were handled with strict adherence to the requirements of the ACT Health Human Research Ethics Committee (ACTH-HREC) and Australian National University Animal Experimentation Ethics Committee (ANU-AEEC), project number A2011/67.
Consent for publication
Not applicable.
Competing interests
The authors declare that they have no competing interests.
Publisher's Note
Springer Nature remains neutral with regard to jurisdictional claims in published maps and institutional affiliations.
Open Access
This article is distributed under the terms of the Creative Commons Attribution 4.0 International License (
http://​creativecommons.​org/​licenses/​by/​4.​0/​
), which permits unrestricted use, distribution, and reproduction in any medium, provided you give appropriate credit to the original author(s) and the source, provide a link to the Creative Commons license, and indicate if changes were made. The Creative Commons Public Domain Dedication waiver (
http://​creativecommons.​org/​publicdomain/​zero/​1.​0/​
) applies to the data made available in this article, unless otherwise stated.