01.12.2018 | Research | Ausgabe 1/2018 Open Access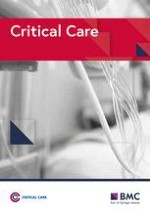 Low b-value diffusion weighted imaging is promising in the diagnosis of brain death and hypoxic-ischemic injury secondary to cardiopulmonary arrest
Zeitschrift:
Autoren:

Miriam E. Peckham, Jeffrey S. Anderson, Ulrich A. Rassner, Lubdha M. Shah, Peter J. Hinckley, Adam de Havenon, Seong-Eun Kim, J. Scott McNally
Abbreviations
ADC
Apparent diffusion coefficient
CPC
Cerebral Performance Category
DWI
Diffusion weighted imaging
HIE
Hypoxic ischemic encephalopathy
IVIM
Intravoxel incoherent motion
MPRAGE
Magnetization prepared rapid acquisition gradient echo
MRI
Magnetic resonance imaging
ROSC
Return of spontaneous circulation
SPECT
Single photon emission computed tomography
Background
We hypothesized that low b-value DWI could also be a helpful diagnostic tool in detecting global hypoperfusion. Specifically, our goal was to determine if low b-value DWI could separate the cellular injury of HIE from the global hypoperfusion of BD. To test this hypothesis, we evaluated patients after cardiorespiratory arrest undergoing MRI with low b-value DWI.
Methods
This retrospective study was conducted under an Institutional Review Board approved protocol and informed consent was waived. Investigators were compliant with the Health Insurance Portability and Accountability Act and Good Clinical Practice guidelines.
Subjects
An MRI report search was initiated on all cardiorespiratory arrest patients diagnosed with HIE or BD at our quaternary care center from 2012 to 2018. Inclusion criteria included findings of diffuse hypoxic and/or anoxic injury on MRI and clinical history of arrest. A b50 DWI sequence has been routinely added at our institution as a rapid noncontrast method of perfusion evaluation in patients with stroke within the last 6 years. Only subjects with DWI acquired at both low b-values of 50 s/mm 2 in three orthogonal planes (TR = 8000 ms, TE = 90 ms, flip angle = 90 degrees, resolution = 2.2 × 2.2 × 11 mm, slice gap = 1 mm, time = 1 min 47 s), and high b-values of 1000–2000 s/mm 2 in 12 to 20 diffusion direction planes (resolution = 1.8 × 1.8 × 3.3 mm), as well as high-resolution magnetization prepared rapid acquisition gradient echo (MPRAGE) (TR = 1530 ms, TE = 4.04 ms, TI = 950 ms, flip angle =15 degrees, resolution = 1.0 × 1.0 × 1.2 mm) were included in this study. Subjects were excluded for the following: no MRI evidence of hypoxia, primarily embolic disease, the presence of a large vessel infarct, extensive motion or metallic artifact causing image degradation, and lack of or unusable b50 ADC sequence. A formal clinical BD examination was required in all BD subjects. For comparison, MRIs of normal age- and sex-matched subjects were also collected. All cases were scanned on Siemens 1.5 T scanners (Avanto or Aera).
Clinical review
Each subject underwent a chart review with the following information recorded: age, sex, cause of arrest, time between arrest and return of spontaneous circulation (ROSC), and time between ROSC and MRI. The use of targeted temperature management was recorded for each subject. The blood pressure and EEG findings closest to the time of MRI were recorded. In the case of patient survival, the cerebral performance category was determined.
Voxel segmentation
To obtain estimates of b50 ADC values localized to brain gray and white matter, MPRAGE segmentation was performed using SPM 12 (Wellcome Trust, London) for MATLAB (Natick, MA). The MPRAGE image was coregistered using rigid transform to the b50 ADC scan for each subject (coregister: estimate) and the MPRAGE image was segmented into gray matter, white matter, and CSF components (segment: 3 tissue classes, thorough clean, native space). The white matter and gray matter images were resampled at the resolution of the coregistered b50 ADC image, and voxels for gray and white matter were included in a restriction mask. ADC values for these voxels were obtained for each BD, HIE, and control subject, and histograms and summary statistics were obtained for these voxels, with scaling of the histogram to peak value (bin size 0.01 from 0 to 3 for b50 ADC value). The ADC values were calculated for gray and white matter at the time of imaging using Siemens online reconstruction algorithm and reported in units of 1000 × ADC, so ADC values obtained from the images were divided by 1000 prior to analysis.
Statistical analysis
Two-tailed
t
tests were used to determine significance at
p
 < 0.05, and logistic regression analyses were performed using Stata 14 (Stata Statistical Software: Release 14; College Station, TX).
Results
Discussion
Evaluation of patients after cardiorespiratory arrest is a clinical challenge. We found that using a DWI sequence acquired at a single low b-value on a 1.5 T magnet was a promising technique for discrimination of BD from HIE and normal perfusion.
Study limitations include vulnerability of echo-planar DWI to motion, chemical shift, susceptibility, and N/2 ghost artifacts, and the use of two different 1.5 T magnets in the study population, all of which could cause inaccuracies in ADC measurements. Additionally, this study is limited by small power and retrospective case-control comparisons. Prospective studies involving larger numbers of BD patients across site, scanner, and sequence architecture are warranted to further establish this technique.
Low b-value DWI is promising for differentiation of BD and HIE with maintained perfusion. This sequence can potentially provide important prognostic information to clinicians and families and aid in critical care decisions. The utility and low-maintenance ability of b50 DWI to demonstrate perfusion abnormalities demonstrate its promise for use in the setting of cardiorespiratory arrest.
Conclusion
Low b-value DWI is promising for the diagnosis of brain death and HIE after cardiorespiratory arrest. This method demonstrated perfect prediction of brain death using a cutoff ADC value of < 1.085 × 10 −3 mm 2/s in the gray matter. Low b50 ADC values in the gray matter were more predictive of brain death than in the white matter.
Availability of data and materials
The datasets used and/or analyzed during the current study are available from the corresponding author on reasonable request.
Ethics approval and consent to participate
This study was approved by our Institutional Review Board. Due to the retrospective nature of this study, informed consent was waived.
Consent for publication
Images included are entirely unidentifiable and there are no details on individuals reported within the manuscript.
Competing interests
The authors declare that they have no competing interests.
Publisher's Note
Springer Nature remains neutral with regard to jurisdictional claims in published maps and institutional affiliations.
Open Access
This article is distributed under the terms of the Creative Commons Attribution 4.0 International License (
http://​creativecommons.​org/​licenses/​by/​4.​0/​
), which permits unrestricted use, distribution, and reproduction in any medium, provided you give appropriate credit to the original author(s) and the source, provide a link to the Creative Commons license, and indicate if changes were made. The Creative Commons Public Domain Dedication waiver (
http://​creativecommons.​org/​publicdomain/​zero/​1.​0/​
) applies to the data made available in this article, unless otherwise stated.