01.12.2018 | Review | Ausgabe 1/2018 Open Access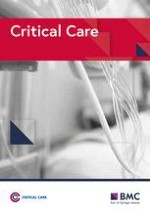 Pharmacokinetics–pharmacodynamics issues relevant for the clinical use of beta-lactam antibiotics in critically ill patients
Zeitschrift:
Autoren:

Rui Pedro Veiga, José-Artur Paiva
Abbreviations
CRRT
Continuous renal replacement therapy
CVVHD
Continuous venous-venous hemodialysis
CVVHDF
Continuous venous-venous hemodiafiltration
CVVHF
Continuous venous-venous hemofiltration
ECMO
Extracorporeal membrane oxygenation
KPC
Carbapenemase producing
Klebsiella
MBC
Minimal bactericidal concentration
MIC
Minimum inhibitory concentration
PTA
Probability of target attainment
RRT
Renal replacement therapy
SLED
Sustained low-efficiency dialysis
TDM
Therapeutic drug monitoring
VAP
Ventilator associated pneumonia
Background
Beta-lactam PD characteristics
Knowledge of the antimicrobial PD characteristics (inhibition of growth, rate and extent of bactericidal action, and post-antibiotic effect (PAE)) provides a more rational basis for determination of optimal dosing regimens in terms of the dose and the dosing interval.
The antimicrobial activity of drugs is usually assessed by determination of the minimum inhibitory concentration (MIC) and the minimum bactericidal concentration (MBC) of the drug under specific conditions in vitro. These in vitro conditions are very different from those expected at the site of infection, where the milieu is frequently acidic and anaerobic, and tissue protein may bind a variable amount of the drug. Additionally, these parameters do not provide information on the time course of the antimicrobial effect—the fluctuating levels that are present in a patient treated with the drug—and are measured against a standard bacterial inoculum (about 10 colony-forming units (CFU) per millilitre [
5
]) that does not necessarily correspond to bacterial densities at site of infection (10 CFU per gram of tissue or pus [
8
–
10
]). For bactericidal drugs, the MBC is generally not more than fourfold higher than the MIC. The size of the residual bacterial population at the end of each dosing interval, and ultimately the efficacy of the antimicrobial regimen, depends on the interplay of a variety of bacterial, drug, and host factors that include the size of the initial bacterial population, the potency (MIC and MBC) and PK characteristics of the antimicrobial agent, the rate and extent of any bactericidal effect, the presence of a post-antibiotic effect (PAE), the rate of re-growth of persistent organisms, and the state of host defences [
13
].
Three PD indices describe optimal killing associated with antibiotics: fT > MIC, which is the amount of time that the unbound drug concentration remains above the MIC of the infecting organism; C max/MIC, which is the ratio between the maximum concentration of the drug and the MIC of the infecting organism; and AUC 0–24/MIC, which is the ratio between total area under the concentration–time curve (AUC) over 24 h and the MIC of the infecting organism.
Beta-lactams are time-dependent antimicrobials whose efficacy is mainly related to fT > MIC [
1
,
2
,
12
–
14
]. Increasing drug concentrations much above the MBC does not enhance bacterial killing and the bactericidal action of these drugs is relatively slow. When drug levels at the site of infection fall below the MIC, the relatively large residual population can resume growth quickly because most beta-lactams either have no or only a short PAE [
12
]. McKinnon et al. compared the PD of cefepime and ceftazidime and observed that patients with fT > MIC of 100% had significantly greater rates of clinical cure and bacteriological eradication than patients with fT > MIC of < 100% [
15
].
It is suggested that 50% fT > MIC of the dosage interval is needed to ensure standard efficacy with these antimicrobials, whereas 100% fT > MIC of the dosage interval should be ensured for optimal exposure in immunocompromised patients. A further improvement in efficacy is observed when antibiotic concentrations are four to five times greater than MIC [
2
,
12
,
13
]. The percentage of time above MIC that correlates with efficacy varies among different beta-lactam groups, being greater for cephalosporins and aztreonam than for penicillins, and greater for penicillins than for carbapenems. Also, variations occur among different bacterial species, being less for staphylococci, for which beta-lactams have a PAE, than for streptococci and Gram-negative bacilli, for which beta-lactams do not have a PAE [
2
,
13
].
Beta-lactam PK issues in the critically ill
Use of extracorporeal support techniques in critical care
Employing CRRT complicates antibiotic dosing to a significantly higher extent than standard hemodialysis due to the high number of variables, including Vd, flow of the dialysis fluid, replacement fluid infusion site (pre- or post-dilution mode), type and surface of the used membrane, and the difference between delivered and prescribed RRT dose.
Globally, we recommend not reducing standard antibiotic dosage since no drug accumulation was found in the available literature and to maintain continuous or prolonged infusion in critically ill patients on CRRT, SLED, or EDD, especially for the treatment of multidrug-resistant bacteria. Although usually not available in clinical routines, a therapeutic drug monitoring (TDM)-guided strategy has potential benefit to ensure appropriate antibiotic therapeutic targets.
Longer exposure regimens: continuous infusion, extended infusion, or reduced-interval dosing
Site of infection
There is very sparse data on possible surrogate central nervous system penetration factors for beta-lactams, so no conclusions can be made. We recommend to use higher than standard dosing, preferably with continuous or prolonged infusions, especially when treating less susceptible bacterial strains. Toxicity did not increase at increased doses. Finally, none of these studies addressed clinical outcome.
New beta-lactam drugs and beta-lactamase combinations
Of great concern is the worldwide increase in the number of infections caused by Gram-negative multidrug-resistant bacteria. Treatment choices for these infections have been limited, especially for infections caused by bacteria that produce carbapenemases and/or extended-spectrum beta-lactamases.
Ceftolozane–tazobactam and ceftazidime–avibactam are 2 beta-lactams/beta-lactamase combinations with anti-Gram-negative bacteria activity that were recently approved for the treatment of complicated intra-abdominal infections, complicated urinary tract infections, and nosocomial pneumonia.
Ceftolozane is an oxyimino-aminothiazolyl cephalosporin with a pyrazole substituent at the 3-position side chain instead of the lighter pyridium present in ceftazidime. This heavier side chain provides improved steric hindrance to prevent hydrolysis mediated through AmpC beta-lactamases.
Ceftolozane–tazobactam combines a novel cephalosporin with an established beta-lactam beta-lactamase inhibitor, whereas ceftazidime–avibactam couples a well-known cephalosporin with a novel non-beta-lactam beta-lactamase inhibitor.
Both tazobactam and avibactam target the active site of serine beta-lactamases. Tazobactam, a beta-lactam sulfone, binds irreversibly to the active site of beta-lactamases and avibactam is a diazabicyclooctane non-beta-lactam that binds covalently and reversibly to beta-lactamases. This reversibility is a unique feature that allows avibactam to undergo recyclization to inactivate another beta-lactamase. The crucial advantage of avibactam is its ability to inhibit extended spectrum beta lactamases, AmpC beta-lactamases (as expressed in
Pseudomonas aeruginosa
and
Enterobacteriaceae
), and class A carbapenemases of the
Klebsiella pneumoniae
carbapenemase (KPC and OXA-48) family.
The pharmacokinetic and safety profiles of this antibiotic have been established in healthy adults and subjects with various degrees of renal function [
170
,
171
]. The currently approved dosages for adult patients with an estimated ClCr > 50 mL/minute are ceftolozane 1 g with tazobactam 500 mg every 8 h and ceftazidime 2 g with avibactam 500 mg every 8 h for complicated urinary tract infections and intra-abdominal infections [
172
] and ceftolozane 2 g with tazobactam 1 g every 8 h for nosocomial pneumonia [
173
].
However, data guiding its use in critically ill patients are currently sparse, being entirely derived from studies with very few patients and/or case reports.
Veillete et al. [
174
] presented PK data for ceftazidime–avibactam from two patients with bloodstream infections caused by carbapenemase (KPC)-producing
K. pneumoniae
; the patients had renal impairment and one of them was obese. In both patients half-lives were prolonged and Vd larger than predicted. They conclude that recommended doses and intervals may not be sufficient for obese patients with renal failure, especially for those infected with KPC-producing organisms [
174
].
Oliver et al. [
175
] evaluated the adequacy of extended-infusion ceftolozane–tazobactam to achieve target PK and PD goals in a critically ill patient with
Pseudomonas aeruginosa
pneumonia and septic shock on CVVH. A dosage of 1.5 g every 8 h (3-h infusion) was given. All estimated plasma-free drug concentrations achieved the PD goals and remained well above the isolated organism's MIC of 1.5 μg/mL and above the susceptibility breakpoint of 4 μg/mL throughout the dosing interval, although the authors could not comment on drug concentrations at the site of infection. The authors conclude that, given the lowest estimated free-drug concentration was fivefold greater than the susceptibility breakpoint, the estimated half-life of 28 h and the low extraction ratio observed, a lower total daily dose might be utilized and an extended infusion time may not be necessary for patients on CVVH [
175
].
Bremmer et al. [
176
] performed a PK analysis of intravenous ceftolozane–tazobactam 3 g every 8 h in a critically ill patient with
P. aeruginosa
pneumonia on CVVHDF. They concluded that, compared with a patient with normal renal function, this patient had decreased ceftolozane clearance. A ceftolozane–tazobactam dosage of 1.5 g every 8 h should adequately achieve a desired drug concentration above the minimum inhibitory concentration of 8 μg/mL for the treatment of pneumonia [
176
].
Stokem et al. reported the successful treatment with ceftolozane–tazobactam 3 g every 12 h for a pulmonary exacerbation in a 35-year-old female post-lung transplant, with cystic fibrosis, malnutrition, chronic kidney disease, and multi-drug resistant
P. aeruginosa
infection. Optimal time above MIC (estimated 100% time above MIC of ceftolozane achieved against both isolates was 2 and 0.5 μg/mL) was likely attained at the dose and frequency provided in this case [
177
].
Toxicity
Beta-lactams are generally considered to have a high safety window with relatively few adverse effects, even when high doses are used [
15
]. Neurotoxicity is the most reported serious adverse effect of beta-lactams. Benzylpenicillin, cefepime, ceftazidime, and imipenem are considered to be the high-risk beta-lactams for neurotoxicity. Renal impairment, excess doses and/or concentrations, age, and a prior history of neurological disorders are known to be predisposing factors [
2
,
178
–
184
].
Other adverse effects are found in a few case reports: acute renal failure [
185
] and electrolyte disorders [
186
]; severe intravascular haemolysis [
187
,
188
]; extreme thrombocytosis [
189
]; severe thrombocytopenia [
190
–
193
]; leukopenia [
194
]; delayed-type hypersensitivity [
195
]; anaphylactic shock [
196
]; and severe cutaneous reactions [
197
].
Therapeutic dose monitoring
Conclusions
The duration of infusion of beta-lactams has been shown to influence their fT > MIC and an improved PD profile of beta-lactams may be obtained by longer exposure with more frequent dosing, extended infusions, or continuous infusions. This is particularly relevant in the critically ill patient, as Vd and ClCr are often increased, namely in the early phase of systemic hyperinflammatory states, promoting the risk of antibiotic underdosing.
The use of extracorporeal support techniques, either for renal replacement or ECMO, may further contribute to this problem and consequently concentrations below those expected are often found for beta-lactams. Given the heterogeneity of extracorporeal support therapy modes, it is difficult to suggest a specific dosage, but we recommend not to reduce dosage since no drug accumulation was found in the available literature and to use continuous or prolonged infusions to achieve the adequate PD profiles necessary to successfully treat infections caused by less susceptible strains.
More studies are needed to define optimal dosing of new beta-lactams and new beta-lactam/beta-lactamase combinations, which are increasingly important to effectively treat multidrug-resistant bacterial strains, namely in patients on extracorporeal support therapy and with difficult-to-treat sites of infection.
Although, it is not currently a clinical routine in most hospitals and its clinical efficacy has not yet been properly evaluated, a beta-lactam TDM approach with daily dose adaptation, allowing personalized antibiotic dosing, should be particularly useful in critically ill patients in whom achieving target concentrations is more difficult, such as obese patients, the immunocompromised, patients with augmented renal clearance, those undergoing extracorporeal support therapy, or those infected with highly resistant bacterial strains. Studies comparing TDM- versus non-TDM-based beta-lactam regimens should be promoted.
However, infection usually occurs at extravascular sites and prediction of outcome based on antibiotic plasma concentrations may result in overestimation of antimicrobial activity at the site of infection. Very few studies have investigated PK/PD issues concerning special anatomic barriers like the brain and lung, but most suggest that standard ICU dosing for beta-lactams may be insufficient for low susceptibility/high MIC pathogens in these sites. Therefore, although no studies have assessed clinical outcome, we recommend using higher than standard dosing, preferably with continuous or prolonged infusions, when treating severe infections caused by less susceptible bacterial strains at these sites, as PD profiles may improve and toxicity does not seems to increase.
Availability of data and materials
All data generated or analyzed during this study are included in this published article (see bibliography).
Ethics approval and consent to participate
Not applicable.
Consent for publication
Not applicable.
Competing interests
The authors declare that they have no competing interests.
Publisher's Note
Springer Nature remains neutral with regard to jurisdictional claims in published maps and institutional affiliations.
Open Access
This article is distributed under the terms of the Creative Commons Attribution 4.0 International License (
http://​creativecommons.​org/​licenses/​by/​4.​0/​
), which permits unrestricted use, distribution, and reproduction in any medium, provided you give appropriate credit to the original author(s) and the source, provide a link to the Creative Commons license, and indicate if changes were made. The Creative Commons Public Domain Dedication waiver (
http://​creativecommons.​org/​publicdomain/​zero/​1.​0/​
) applies to the data made available in this article, unless otherwise stated.