01.12.2015 | Research article | Ausgabe 1/2015 Open Access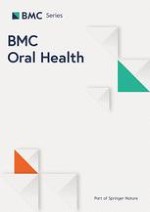 Recognizing and reporting domestic violence: attitudes, experiences and behavior of Dutch dentists
Zeitschrift:
Autoren:

Brigitte A. F. M. van Dam, Wil J. M. van der Sanden, Josef J. M. Bruers
Wichtige Hinweise
Competing interests
The authors declare that they have no competing interests.
Authors' contributions
BvD performed a literature search about the subject, edited the questionnaire, performed the statistical analysis and drafted the manuscript. WvdS commented the questionnaire, the design and conduct of the survey and the manuscript. JB edited the questionnaire, designed and conducted the survey and drafted the manuscript. All authors have read and approved the manuscript.
Abstract
Background
On July 1st 2013 the Mandatory Reporting Code Act came into force in the Netherlands, making it compulsory for health professionals to adhere to a reporting code when they suspect patients to be victims of domestic violence (DV) or child abuse (CA). The Royal Dutch Dental Association (KNMT) developed a reporting code for dental professionals (RCD). Moreover, an e-learning module about DV has been developed. A web-survey was conducted to investigate how general dental practitioners (GDPs) deal with the RCD and what their experiences are with (signs of) DV and CA.
Methods
In April 2014 1038 GDPs were invited by e-mail to participate in a web-survey consisting of 24 items, through the KNMT Data Stations Project. The data was analyzed using SPSS (RELIABILITY, CHISQ and ANOVA).
Results
Of all GDPs invited to participate 264 (25 %) responded. 82 % of these GDPs are aware of their obligation to use the reporting code. 54 % of the GDPs are in favor of this obligation. 76 % of the GDPs have taken notice of the KNMT's RCD and 51 % of the GDPs have implemented the reporting code in one form or another in their practice. 24 % of the GDPs stated having suspected DV during the last twelve months in the case of 2.4 patients on average. 81 % took note of this in the patient's record and 58 % also took action in different ways. 54 % wants to complete the e-learning module.
Conclusions
Most GDPs are aware of the new legislation and have taken cognizance of the RCD. Even though the majority of GDPs are not opposed to using a reporting code, over half of them have not yet implemented the code in practice. An important factor in this regard seems to be that a substantial minority of the GDPs says they are not sufficiently informed about aspects of reporting a case and about the steps they have to take.