01.12.2017 | Research article | Ausgabe 1/2017 Open Access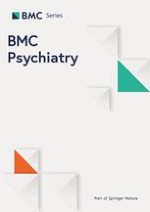 Responsible gambling among older adults: a qualitative exploration
Zeitschrift:
Autoren:

Mythily Subramaniam, Pratika Satghare, Janhavi A. Vaingankar, Louisa Picco, Colette J. Browning, Siow Ann Chong, Shane A. Thomas
Wichtige Hinweise
Electronic supplementary material
The online version of this article (doi:
10.​1186/​s12888-017-1282-6
) contains supplementary material, which is available to authorized users.
Background
The current study is part of a larger qualitative study exploring gambling initiation, maintenance, harm, help-seeking and barriers to care among older adults in Singapore. The construct of RG emerged in relation to the discussion on harm as perceived by the gamblers. The current article describes the concept of RG among older adults (aged 60 years and above) in Singapore and reports on the cognitive and behavioural strategies employed by them to regulate their gambling.
Methods
As little is known about gambling among older adults in Singapore, the decision was to use qualitative methods in an effort to "understand" the phenomenon from the perspectives of the people involved, rather than explaining it from the 'outside'. In-depth interviews were used to gain an understanding of gambling from those older adults who gambled. In these narratives, research participants described their lived experience of gambling starting from the very first time they gambled, the progression over time and the consequences across the lifespan of the behaviour. This approach, which did not use specific pre-determined questions on RG, yielded a rich description of what older adults perceived as RG without biasing them in any way.
Study sample
Socio-demographic information on age, age of onset of gambling, gender, ethnicity, marital status, education and employment was also collected using a paper and pencil version of the instrument. While both the SOGS and the socio-demographic instrument were self-administered, the interviewer was available to answer any queries or provide clarifications where needed. Two of the participants had requested that the questions be read aloud to them as they found it easier to complete the survey that way.
Research participants
The mean age of the participants was 66.2 years. The majority were male (
n
= 18), of Chinese ethnicity (
n
= 16), had secondary education (
n
= 9), were married (
n
= 20) and currently employed (
n
= 15) in a full-time or part-time job. The mean age of gambling initiation was 24.5 years. 'Played the numbers or bet on lotteries' (
n
= 22) was the most frequently endorsed form of gambling by the research participants, followed by 'betting on cards' (
n
= 16). 'Betting on sports' and 'bowled/shot pool/played any other game of skill for money' (
n
= 6) was the least frequently endorsed by the participants. Most of them (
n
= 9) had gambled about Singapore dollars (SGD) 10–100 per day. Some of them (11) reported that other family members had gambling related problems. Nine participants met criteria for probable pathological gambling (in their lifetime) using SOGS cut-off scores of 5 and above, while 10 met criteria for some problems with gambling i.e. problem gamblers (in their lifetime) (scores of 1–4) (Table
1
).
Table 1
Characteristics of 25 older adult Gamblers
Age at time of interview

 Range

60–81 years

 Mean (SD)

66.2 (6.5) years

Age of onset of gambling

 Range

9–50 years

 Mean (SD)

24.5 (10.6) years

Gender

 Male

18

 Female

7

Ethnicity

 Chinese

16

 Malay

2

 Indian

4

 Others

3

Highest Education Attained

 Primary

2

 Secondary

9

 A Level

3

 Diploma

3

 University degree and Above

6

 Others

2

Marital Status

 Single

2

 Married

20

 Divorced/Separated

1

 Widowed

2

Employment

 Employed

2

 Unemployed

15

 Retired

6

Largest amount of money gambled in a day

 More than $1.00 up to $10.00

3

 More than $10.00 up to $100.00

9

 More than $100.00 up to $1000

6

 More than $1000 up to $10,000

5

 More than $10,000

2

South-Oaks Gambling Screen Scores (Lifetime)

 0 (No problems with gambling)

6

 1–4 (Some problems with gambling)

10

 5 and above (Probable pathological gambling)

9
The choice of language was left to the respondent; however, all the respondents chose to do the interview in English. Singapore is a former English colony and one of its legacies is an educational system where English was (and remains) the main medium of instruction. The Singapore population is also one of the most literate in the world and English is widely used albeit with some local idioms introduced and local modifications made. Thus, none of the respondents had any problems expressing themselves to the interviewer.
Data analysis
The data was analyzed thematically for the purpose of providing an overall description of the predominant themes that represented the views of older gamblers. The six-step thematic network analysis methodology proposed by Stirling [
32
] was adopted. Thematic analysis is a widely used qualitative technique in which data are systematically searched to identify salient themes predominantly using verbatim interview transcripts. These themes are then analysed and reported with the aim of describing the phenomenon of interest. This approach can be applied across epistemological designs [
33
]. Thematic network analysis makes the analysis explicit by clearly describing the links between the stages of analysis i.e. the process of going from text to interpretation is clarified using various stages [
32
].
Codes were identified in the text by familiarization with the data through active reading and re-reading of all the interview transcripts. Key phrases were highlighted and comments were written in the margins to record preliminary thoughts. Text segments classified in each code were read and themes were extracted. In all 27 codes were identified for RG and the text segments classified under these codes were re-read. As this was being done, a record was kept of the emerging themes. These themes were further refined to ensure that they were discrete and did not overlap with each other, yet broad enough to incorporate a set of coherent ideas. This step resulted in 27 codes, being reduced to 10 basic themes (Table
2
). Coding of all the transcripts was done by the first author MS. For the first five transcripts, another researcher (ST) independently coded them and the codes and themes that were identified were discussed and refined. A codebook was created based on the mutually agreed codes and subsequent coding referred to the criteria set in the codebook. Codes and themes, especially those emerging after the detailed analysis of the first five transcripts, were also discussed with two other researchers (ST and SAC) throughout the analysis.
Table 2
Coding framework: Responsible Gambling
| | Codes | Basic Themes | Organising themes |
| --- | --- | --- | --- |
| 1 | Quelling the need for immediate results | Delayed Gratification | Self –developed strategies to limit gambling related harm |
| 2 | Not participating in sport betting | | Family interventions to reduce gambling harm |
| 3 | Understanding of players odds in gambling activities | Perception of futility of gambling | |
| 4 | The house always wins | | |
| 5 | Understanding of the built in "house-edge" | | |
| 6 | One can't make a living out of gambling | | |
| 7 | Setting loss limits | Setting Limits | |
| 8 | Setting time limits | | |
| 9 | Setting win limits/ quitting while one is ahead | | |
| 10 | Walking away from loss | | |
| 11 | Not letting losses affect you | | |
| 12 | Monitoring oneself and checking themselves if they gamble more than what they normally do | | |
| 13 | Having a sense of balance between spending and losses/winning | Maintaining balance | |
| 14 | Gambling is not the priority | | |
| 15 | Support groups | Help-seeking | |
| 16 | Support of religious elders and prayers | | |
| 17 | Self-help books | | |
| 18 | Cutting down or Quitting gambling | Abstinence | |
| 19 | Self-exclusion | | |
| 20 | Significant money lost in gambling by friends or relatives | Awareness of disordered gambling in others or in self | |
| 21 | Family relationships getting strained or families breaking up | | |
| 22 | Media coverage or awareness of people committing suicides due to gambling losses | | |
| 23 | Awareness of disordered gambling in the past in themselves | | |
| 24 | Awareness of addictive nature of gambling | | |
| 25 | Family members plead/ threaten the respondent to stop gambling | Pleading and threatening | |
| 26 | Family members find out the details of treatment centres and force the older adult to seek help to help them with their gambling problems. | Compel help-seeking | |
| 27 | Family members ban respondent from casino or other specific gambling venues | Family exclusion order | |
The thematic network was then developed that brings together the
basic themes
(BT) [
32
], which are the lowest-order themes and groups them into
organizing themes
. Organizing themes were then arranged into a super-ordinate,
global theme
, which reflects a major point in the text. These basic, organizing, and global themes were then portrayed, visually, as a network. The fourth stage involved describing and exploring the networks generated, where the content of each network was described and supported by relevant quotes. Each network was summarized in the fifth stage and finally, the key conceptual findings in the summaries of each thematic network were woven together and used to answer the original research questions.
Results
While discussing their gambling careers over the years, respondents mentioned the adoption of several strategies either by themselves, or imposed upon them by their family, which they felt had helped them to gamble within their means and /or exert some form of control over their gambling behaviour. This global theme of RG comprised 2 organising themes: self – developed strategies to limit gambling related harm and family interventions to reduce gambling harm (Table
2
, Fig.
1
). These two organizing themes are described in further detail below.
×
Self –developed strategies to limit gambling related harm
Delayed gratification
This included quelling the need for immediate results. Respondents reported not participating in games like sports-betting where results were available immediately and where one had the ability to place bets as the game progressed thus enhancing immediate rewards. Some of them reported waiting to check on the results of the draw. Lottery-gamblers mentioned curbing their impatience to know about the results as soon as they were declared and stated that they would check for the result maybe once a month as one could claim the winnings up to 6 months after they were declared.
I have changed. I no longer bet that much on horse-racing. In horse-racing the win or loss can trigger me to bet immediately again. Now I limit myself to it just once a week. (PG1022)
Perception of futility of gambling
Other respondents reported that they knew that the "house" had an edge, thus it was difficult to beat the "system". They knew that there was no way they could reclaim the money they had bet and that their winnings overall would be less than that what they had put in. Others stated the low likelihood of winning in these games and thus were more cautious and wary while gambling.
Because you lose more than you win. You will never win with the machine. Because they (the operators) get the system to- always, early in the morning, - I think eleven or twelve o'clock, they already change how many swings to a strike but strike rate should not be much. You never win the jackpot. (PG 1007)
But after I come to understand you know, the house would always win… no matter what. They are only afraid that you win if you don't come back, that's the biggest problem for them you see. (PG1020)
Setting limits
Many of the respondents set time or 'money' limits on themselves. Lottery-gamblers were very clear that they had limits on how much they would bet per day and per week. While at times these limits were broken, they were able to monitor themselves and re-set their limits again. Some of them stressed the importance of being able to walk away after losses, thereby avoiding chasing their losses. Others talked of being able to walk away with the winnings. Respondents talked about how both losses and wins could result in a heightened emotional state and in the likelihood of making bad bets.
But I tell myself, if have- okay, don't have also- okay. (PG 1003)
Alright like T (name of a friend) she doesn't know how to cut losses she will go head on, she will charge you know and she will lose even more. (PG1010)
If we go with friends those days the most money I brought was 20 dollars that's the most. Other than pay day I don't go, when I win, for a whole month I stop. (PG1004)
Maintaining balance
Some of the respondents talked about maintaining a sense of balance in terms of their behaviour i.e. curbing excessive spending, or time spent gambling, while others mentioned maintaining a sense of stability in the face of both wins and losses.
Because some people know how to control, how to balance themselves. So, I am one of them, I like to balance it. (PG1020)
You have to give and take. You cannot be expecting to win all the time. (PG1008)
So if you strike, always keep to the same level, even though win or lose. But once you strike big, then you must stop altogether because now you are going to come back to that level again. (PG1015)
Help-seeking
Many of the respondents reported the use of informal sources of help-seeking as a way to control their gambling. These included the support of self-help groups, reading self-help books, and support from religious elders and prayers.
But thank God, there's a church near my home. That means I can walk past this church, walk down that drive. So, sometime I just stop by that church and go in instead of proceeding on, you know. (PG1010)
And a.. what do you call a - priest. He advised, "You gambling is not very good. You have your parents to look after. What if you keep on gambling, and all your money's gone? Who's going to look after your parents and who's going to look after you, sir? (PG 1018)
I am now going for the two weeks round table talk (referring to support group), it's why we talk… probably get it off our chest. Now she (wife) is very happy, daughter's very happy. They all respect me. I take my salary, ATM card to her (wife), she does the budgeting (PG1018)
Abstinence
Some of the respondents talked about cutting down or limiting the time spent on gambling if they felt that they were gambling too much. Two of the respondents talked about self-excluding themselves from casinos.
I don't buy 4D (a type of lottery in Singapore). Don't think of buying 4D. Don't see…don't see the results in the newspaper or TV. Don't hear…don't hear the result in the TV or radio. Don't want to know, your friend tells you, 'Eh, Mr. P, your number has won.' Say, 'I don't want. I…I don't buy, I have already stopped. (PG1002)
Couple of times I just completely stopped you know. For a period of time, I just suddenly did not play the game… buy TOTO or big sweep (types of lottery in Singapore) or whatever. Then I stopped completely. (PG1003)
I just cancelled the online account. I even did not use my computer much to avoid getting online. Then I get tempted you see…because if I start once I cannot stop (PG1021)
Awareness of disordered gambling in others or in self
Respondents were aware of the harms of excessive gambling. They gave anecdotal accounts of people they knew who had committed suicide, had gone bankrupt or lost their families due to excessive gambling. They also mentioned media reports that talked about the harms of gambling. Many realised the addictive potential of gambling and were either careful to control their gambling or would make the effort to reduce their gambling if they felt that they were doing it excessively.
I know some of my friends, he gambled a lot. Then he suffered, then the children, the wife also suffered, he never cared. I don't understand. You talk to him, it's totally useless. Now I do not talk to him. I do tell myself…. No I am not the one going to gamble, like that. (PG1006)
Like, casino… I don't try because I know once I get addicted, then your whole life goes with it. As I have seen from my relations and all, I've seen some of them … house, property, everything gone. So, I know the risk of—that. (PG 1015)
Family interventions to reduce gambling harm
Some of the respondents highlighted the role of their families in controlling their gambling. The strategies ranged from:
Pleading or threatening
Some respondents talked about how family members pleaded with them or had threatened them to try to get them to cut down their gambling. The family members tried talking to the older adult gambler in order to get them to understand the harms of gambling, while others pleaded and pressurized them to stop gambling. At the extreme end, family members had made threats to sever all ties with the older adult gambler if they persisted in their gambling.
My daughter from US, she came down. She said, 'Daddy…please stop. Try and stop.' See…so, she keep on pressurising me to stop. So, when she came down from US, one week, so erm…I managed to stop. For one week. Only one week so for the sake of her… I managed to stop. (PG 1002)
So my family has told me that if I gamble again they will break all ties with me. They have threatened me that I will lose all of them if I continue like this. (PG1023)
Compel help-seeking
Older adults talked about how their family members found out the details of treatment centres and compelled them to seek treatment in an effort to get them to control their gambling related losses.
So she was not happy (with his gambling) and she took the trouble to, you know, find out from the papers. My wife then chased after me to go to the National Addiction Management Services (PG1001)
Yes. I'm attending the counselling session now. They (family members) insist I go for this thing (PG1024).
Family exclusion orders
Family members had sought casino-exclusion orders for the older adult gambler in an attempt to limit their losses.
Not like here, see my family banned me here and I went into-- I tried going in (to the casino). Then, the minute I show my identity card, then they know that I'm on the self-exclusion list. And then, I'm not allowed in. They would then inform my family that I tried to get in (PG1024)
Discussion
Respondents in the current study did not use the term 'responsible gambling' but they described the use of several self-developed strategies to limit their gambling within safe limits. These respondents used self-developed cognitive and behavioural control strategies to limit their gambling to levels that were non-problematic. These included setting time and money limits for their gambling activity, monitoring themselves intermittently to ensure that they were not gambling too much, help-seeking, being aware of the harms of gambling and understanding that it was not possible to make money from gambling. Respondents also tried to curb participation in games which were associated with immediacy of rewards and in extreme cases they excluded themselves from gambling venues.
Conclusions
The study is among the first that describes RG among older adults and the cognitive and behavioural strategies employed by them to regulate their gambling in an Asian setting. The study also highlights the significant role that families play in Asian societies in imposing RG. Education of family members both in terms of the importance of RG and as well in counselling the older adults in RG behaviours, and the use of exclusion in specific scenarios is important. The current study did not examine awareness and effectiveness of gambling operator initiatives to encourage RG and reduce harm; the effectiveness of family invoked exclusion orders was also not explored. These need to be examined in further studies to obtain a comprehensive picture of RG from the player and the provider's perspective. There is also a need for longitudinal studies to determine the effectiveness of RG strategies in preventing or curbing gambling disorder.
Acknowledgement
NA.
Funding
Funding for this study was provided by Ministry of Health, National Medical Research Council (NMRC), Research Training Fellowship Grant (MH 095:003/008–1019). The first author (MS) was awarded a fellowship under the grant as well as from the funding by Centre Grant Programme (Grant No.: NMRC/CG/004/2013). NMRC had no role in the study design, collection, analysis or interpretation of the data, writing the manuscript, or the decision to submit the paper for publication.
Availability of data and materials
Data are not available for online access; however, readers who wish to gain access to the data can write to the first author Dr. Mythily Subramaniam with their requests. Access can be granted subject to the Institutional Review Board (IRB) and the research collaborative agreement guidelines. This is a requirement mandated for this research study by the IRB.
Authors' contributions
Authors MS and ST designed the study; CB and SAC provided relevant inputs. Authors MS, JAV and LP, conducted literature searches and provided summaries of previous research studies. MS and PS transcribed the interviews. MS conducted the analysis in consultation with ST, SAC and CB. PS provided input into the analyses. MS wrote the first draft of the manuscript and all authors were involved in revising the article for intellectual content. All authors approved the final manuscript.
Competing interests
The authors declare that they have no competing interests.
Consent for publication
NA.
Ethics approval and consent to participate
Ethics approval for the study was granted by the National Healthcare Group Domain Specific Review Board Singapore. All participants gave written informed consent for participating in the study.
Publisher's Note
Springer Nature remains neutral with regard to jurisdictional claims in published maps and institutional affiliations.
Open Access
This article is distributed under the terms of the Creative Commons Attribution 4.0 International License (
http://​creativecommons.​org/​licenses/​by/​4.​0/​
), which permits unrestricted use, distribution, and reproduction in any medium, provided you give appropriate credit to the original author(s) and the source, provide a link to the Creative Commons license, and indicate if changes were made. The Creative Commons Public Domain Dedication waiver (
http://​creativecommons.​org/​publicdomain/​zero/​1.​0/​
) applies to the data made available in this article, unless otherwise stated.