27.05.2015 | Original Contribution | Ausgabe 3/2016 Open Access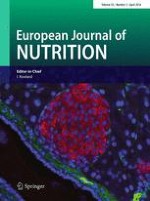 Sensitization of estrogen receptor-positive breast cancer cell lines to 4-hydroxytamoxifen by isothiocyanates present in cruciferous plants
Zeitschrift:
Autoren:

Anna Pawlik, Monika Słomińska-Wojewódzka, Anna Herman-Antosiewicz
Abstract
Purpose
Tamoxifen has been used for the treatment of estrogen receptor (ER)-positive breast cancers and in women who are at an increased risk of breast cancer. Acquired resistance to this drug and its toxicity still pose a clinically significant problem, especially in the prevention setting. Isothiocyanates present in cruciferous plants, such as sulforaphane or erucin, have been shown to reduce growth of breast cancer cells in vivo and in vitro. In this study, we explored their ability to sensitize cancer cells to 4-hydroxytamoxifen.
Methods
We used three ER-positive breast cancer cell lines, T47D, MCF-7 and BT-474, as well as the drug-resistant T47D and MCF-7 derivatives. We examined the effect of 4-hydroxytamoxifen, isothiocyanates and their combinations on cell viability by MTT and clonogenic assays. Impact of treatments on the levels of proteins engaged in apoptosis and autophagy was determined by Western blotting.
Results
Isothiocyanates act in a synergistic way with 4-hydroxytamoxifen, and co-treatment reduces breast cancer cell viability and clonogenic potential more effectively than treatment with any single agent. This is connected with a drop in the Bcl-2/Bax ratio and the level of survivin as well as increased PARP cleavage, and elevation in ADRP, the mitochondrial stress marker. Moreover, isothiocyanates sensitize 4-hydroxytamoxifen-resistant T47D and MCF-7 cells to the drug.
Conclusion
Isothiocyanates enhance response to 4-hydroxytamoxifen, which allows for reduction of the effective drug concentration. Combinatorial strategy may hold promise in development of therapies and chemoprevention strategies against ER-positive breast tumors, even those with acquired resistance to the drug.