01.12.2015 | Review | Ausgabe 1/2015 Open Access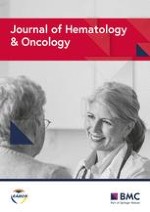 Transfer of microRNAs by extracellular membrane microvesicles: a nascent crosstalk model in tumor pathogenesis, especially tumor cell-microenvironment interactions
Zeitschrift:
Autoren:

Li Zhang, C Alexander Valencia, Biao Dong, Meng Chen, Pu-Jun Guan, Ling Pan
Wichtige Hinweise
Competing interests
The authors declare that they have no competing interests.
Authors' contributions
LZ and LP carried out the primary literature search and drafted the manuscript. CAV and BD revised the manuscript and participated in its design. MC and PJG provided material input and helped revise the manuscript. All authors read and approved the final manuscript.
Abstract
Anticancer treatments aiming at killing malignant cells have been applied for decades but have been unsuccessful at curing the disease. The modern concept of tumor microenvironment, especially angiogenesis, suggests that the tumor is not only composed of malignant cells, but also consists of other groups of cells that work together. Recently, genetic message transfer has been revealed between tumor cells and their microenvironment. The latest cell-derived vector, extracellular membrane microvesicles (EMVs), has been found to provide membrane protection and allowed to deliver genetic information beyond the cells. Additionally, EMV-associated microRNAs are involved in a variety of cellular pathways for tumor initiation and progression. Previous published reviews have focused on miRNA that included EMVs as a sensitive marker for tumor monitoring in clinical applications that are based on the alteration of their expression levels in conjunction with disease occurrence and progression. From the aspect of cellular crosstalk, this article will review the role of EMV-mediated microRNA transfer in tumor pathogenesis, including tumor treatment obstacles, history and features, and current research in inflammatory/immune pathologies, as well as in solid tumors and hematological malignancies. This nascent crosstalk model will provide a novel insight into complementing the classic mechanisms of intercellular communication and contribute to the potential therapeutic strategy via small RNA molecule-carrying EMVs for multimodality treatment of cancer.