03.02.2020 | Original Communication | Ausgabe 5/2020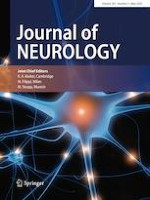 Underlying embolic and pathologic differentiation by cerebral microbleeds in cryptogenic stroke
Zeitschrift:
Autoren:

Muneaki Kikuno, Yuji Ueno, Takahiro Shimizu, Ayako Kuriki, Yohei Tateishi, Ryosuke Doijiri, Yoshiaki Shimada, Hidehiro Takekawa, Eriko Yamaguchi, Masatoshi Koga, Yuki Kamiya, Masafumi Ihara, Akira Tsujino, Koichi Hirata, Kazunori Toyoda, Yasuhiro Hasegawa, Hitoshi Aizawa, Nobutaka Hattori, Takao Urabe, CHALLENGE ESUS/C.S. collaborators
Wichtige Hinweise
Electronic supplementary material
CHALLENGE ESUS/C.S. collaborators members are listed in "Acknowledgements" section.
Abstract
Background
Cryptogenic stroke encompasses diverse emboligenic mechanisms and pathogeneses. Cerebral microbleeds (CMBs) occur differently among stroke subtypes. The association of CMBs with cryptogenic stroke is essentially unknown.
Methods
CHALLENGE ESUS/CS (Mechanisms of Embolic Stroke Clarified by Transesophageal Echocardiography for ESUS/CS) is a multicenter registry with comprehensive data including gradient-echo T2*-weighted magnetic resonance imaging of cryptogenic stroke patients who underwent transesophageal echocardiography. Patients' clinical characteristics were compared according to the presence and location of CMBs.
Results
A total of 661 patients (68.7 ± 12.7 years; 445 males) were enrolled, and 209 (32%) had CMBs. Age (odds ratio [OR] 1.02, 95% confidence interval [CI] 1.00–1.04,
p
 = 0.020), male sex (OR 1.85, 95% CI 1.18–2.91,
p
 = 0.007), hypertension (OR 1.71, 95% CI 1.03–2.86,
p
 = 0.039), chronic kidney disease (OR 1.64, 95% CI 1.11–2.43,
p
 = 0.013), deep and subcortical white matter hyperintensity (OR 1.82, 95% CI 1.16–2.85,
p
 = 0.009), and periventricular hyperintensity (OR 2.18, 95% CI 1.37–3.46,
p
 = 0.001) were independently associated with the presence of CMBs. Aortic complicated lesions (OR 1.78, 95% CI 1.12–2.84,
p
 = 0.015) were associated with deep and diffuse CMBs, whereas prior anticoagulant therapy (OR 7.88, 95% CI, 1.83–33.9,
p
 = 0.006) was related to lobar CMBs.
Conclusions
CMBs were common, and age, male sex, hypertension, chronic kidney disease, and cerebral white matter diseases were related to CMBs in cryptogenic stroke. Aortic complicated lesions were associated with deep and diffuse CMBs, while prior anticoagulant therapy was related to lobar CMBs.