01.12.2015 | Research article | Ausgabe 1/2015 Open Access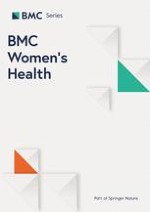 High prevalence of vitamin D deficiency among women of child-bearing age in Lahore Pakistan, associating with lack of sun exposure and illiteracy
Zeitschrift:
Autoren:

Kashaf Junaid, Abdul Rehman, David A. Jolliffe, Kristie Wood, Adrian R. Martineau
Wichtige Hinweise
Competing interests
The authors declare no conflict of interest.
Authors' contributions
KJ designed the study, carried out experimental work and drafted this manuscript; AR helped in study design and drafting this manuscript; DAJ helped in drafting of this manuscript and experimental work, KW carried out genotyping, ARM contributed to study design, statistical analysis and critical review of drafts of the manuscript. All authors read and approved final manuscript.
Abstract
Background
Vitamin D status is a key determinant of maternal and neonatal health. Deficiency has been reported to be common in Pakistani women, but information regarding environmental and genetic determinants of vitamin D status is lacking in this population.
Methods
We conducted a cross-sectional study among three groups of healthy women living in Lahore, Pakistan: university students, students or employees of Medrasas or Islamic Institutes, and employees working in office, hospital or domestic settings. Multivariate analysis was performed to identify environmental and genetic determinants of vitamin D status: polymorphisms in genes encoding the vitamin D receptor, vitamin D 25-hydroxylase enzyme CYP2R1 and vitamin D binding protein [DBP] were investigated. We also conducted analyses to identify determinants of body ache and bone pain in this population, and to determine the sensitivity and specificity of testing for hypocalcaemia and raised serum alkaline phosphatase to screen for vitamin D deficiency.
Results
Of 215 participants, 156 (73 %) were vitamin D deficient (serum 25[OH]D <50 nmol/L). Risk of vitamin D deficiency was independently associated with illiteracy (adjusted OR 4.0, 95 % CI 1.03–15.52,
P
 = 0.04), <30 min sun exposure per day (adjusted OR 2.13, 95 % CI 1.08–4.19,
P
 = 0.02), sampling in January to March (adjusted OR 2.38, 95 % CI 1.20–4.70),
P
 = 0.01) and lack of regular intake of multivitamins (adjusted OR 2.61, 95 % CI 1.32–5.16,
p
 = 0.005). Participants with the GG genotype of the rs4588 polymorphism in the gene encoding vitamin D binding protein tended to have lower 25(OH)D concentrations than those with GT/TT genotypes (95 % CI for difference 22.7 to −0.13 nmol/L,
P
 = 0.053). Vitamin D deficiency was independently associated with increased risk of body ache or bone pain (adjusted OR 4.43, 95 % CI 2.07 to 9.49,
P
 = 0.001). Hypocalcaemia (serum calcium concentration ≤9.5 mg/dL) and raised alkaline phosphatase concentration (≥280 IU/L) had low sensitivity and very low specificity for identification of vitamin D deficiency.
Conclusion
Vitamin D deficiency is common among healthy women of child-bearing age in Lahore, Pakistan: illiteracy, decreased sun exposure and lack of multivitamin intake are risk factors.