01.12.2018 | Review | Ausgabe 1/2018 Open Access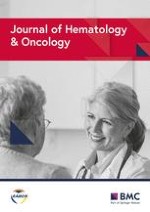 MALAT1: a druggable long non-coding RNA for targeted anti-cancer approaches
Zeitschrift:
Autoren:

Nicola Amodio, Lavinia Raimondi, Giada Juli, Maria Angelica Stamato, Daniele Caracciolo, Pierosandro Tagliaferri, Pierfrancesco Tassone
Abstract
The deeper understanding of non-coding RNAs has recently changed the dogma of molecular biology assuming protein-coding genes as unique functional biological effectors, while non-coding genes as junk material of doubtful significance. In the last decade, an exciting boom of experimental research has brought to light the pivotal biological functions of long non-coding RNAs (lncRNAs), representing more than the half of the whole non-coding transcriptome, along with their dysregulation in many diseases, including cancer.
In this review, we summarize the emerging insights on lncRNA expression and functional role in cancer, focusing on the evolutionary conserved and abundantly expressed metastasis-associated lung adenocarcinoma transcript 1 (MALAT1) that currently represents the best characterized lncRNA. Altogether, literature data indicate aberrant expression and dysregulated activity of MALAT1 in human malignancies and envision MALAT1 targeting as a novel treatment strategy against cancer.