01.12.2012 | Research | Ausgabe 1/2012 Open Access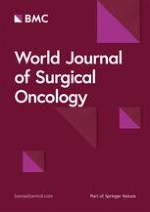 Marjolin's ulcers at a university teaching hospital in Northwestern Tanzania: a retrospective review of 56 cases
Zeitschrift:
Autoren:

Phillipo L Chalya, Joseph B Mabula, Peter Rambau, Mabula D Mchembe, Kahima J Kahima, Alphonce B Chandika, Geofrey Giiti, Nestory Masalu, Robert Ssentongo, Japhet M Gilyoma
Wichtige Hinweise
Joseph B Mabula1, Peter Rambau, Mabula D Mchembe, Kahima J Kahima, Alphonce B Chandika, Geofrey Giiti, Nestory Masalu, Robert Ssentongo and Japhet M Gilyoma contributed equally to this work.
Competing interests
The authors declare that they have no competing interests.
Authors' contributions
PLC contributed in study design, literature search, data analysis, manuscript writing, editing and submission of the manuscript. JBM, PR, ABC, GG and KJK participated in study design, data analysis, manuscript writing & editing. MDM participated in data analysis, manuscript writing & editing. NM and RS participated in data analysis and manuscript writing. JMG supervised the study and contributed in data analysis, manuscript writing & editing. All the authors read and approved the final manuscript.
Abstract
Background
Marjolin's ulcer is a rare but highly aggressive squamous cell cancer that is most often associated with chronic burn wounds. Although many individual case reports exist, no comprehensive evaluation of Marjolin's ulcer patients has been conducted in our setting. This study was conducted to describe the clinicopathological presentation and treatment outcome of this condition in our local setting and to identify predictors of outcome.
Methods
This was a retrospective study of histologically confirmed cases of Marjolin's ulcer seen at Bugando Medical Centre over a period of 10-years between January 2001 and December 2010. Data were retrieved from patients' files and analyzed using SPSS computer software version 15.0
Results
A total of 56 patients were studied. Male to female ratio was 2.1:1. Burn scars (89.3%) were the most common causative lesions of Marjolin's ulcer. The mean latent period between original injury and diagnosis of Marjolin's ulcer was 11.34 ± 6.14 years. Only 12.0% of the reported cases were grafted at the time of injury (
P
< 0.00). Most patients (48.2%) presented between one and five years of onset of illness. The lower limb (42.9%) was the most frequent site for Marjolin's ulcers. The median tumor size at presentation was 8 cm and the vast majority of patients (85.7%) presented with large tumors of ≥ 5 cm in diameter. Lymph node metastasis at the time of diagnosis was recorded in 32.1% of cases and distant metastasis accounted for 26.9% of cases. Squamous cell carcinoma (91.1%) was the most common histopathological type. Wide local excision was the most common surgical procedure performed in 80.8% of cases. Post-operative complication rate was 32.1% of which surgical site infection was the most common complication in 38.9% of patients. Local recurrence was noted in 33.3% of cases who were treated surgically. The mean length of hospital stay for in-patients was 7.9 ± 2.3 days. Mortality rate was 7.1%. According to multivariate logistic regression analysis, stage and grade of the tumor and presence of local recurrence were the main predictors of death (P < 0.001).
Conclusion
Marjolin's ulcers are not rare in our environment and commonly occur in burn scars that were not skin grafted and were left to heal secondarily. A high index of suspicion is required in the management of chronic non-healing ulcers and all suspected lesions should be biopsed. Early recognition and aggressive treatment of Marjolin's ulcers and close follow-up are urgently needed to improve outcomes in our environment.