01.08.2012 | Hepatobiliary-Pancreas | Ausgabe 8/2012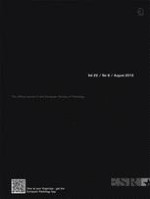 Prediction of the histopathological grade of hepatocellular carcinoma using qualitative diffusion-weighted, dynamic, and hepatobiliary phase MRI
Zeitschrift:
Autoren:

Chansik An, Mi-Suk Park, Hyae-Min Jeon, Yeo-Eun Kim, Woo-Suk Chung, Yong Eun Chung, Myeong-Jin Kim, Ki Whang Kim
Abstract
Objectives
To investigate the effectiveness of qualitative diffusion-weighted imaging (DWI), subtraction of unenhanced from arterial phase images, and hepatobiliary phase (HBP) images in estimating the histopathological grade of hepatocellular carcinoma (HCC).
Methods
We retrospectively reviewed gadoxetic acid–enhanced magnetic resonance images of 175 patients with 201 surgically resected HCCs. The signal intensity and its relationship with histopathological grade were assessed for each sequence and a combination of sequences.
Results
There was a tendency towards higher grades in tumours showing restricted diffusion on DWI (
P
 < 0.001) or arterial enhancement on subtraction imaging (
P
<0.001), but not hepatocyte-defect on HBP images (
P
 = 0.33). When lesions were divided into three groups based on combined findings on DWI and subtraction imaging, a linear trend was observed between group and grade (
P
 < 0.001). The positive predictive value (PPV) of the combination of no restricted diffusion and no arterial enhancement in predicting well-differentiated HCC was 100%, higher than the PPV of individual findings on DWI (74%) or subtraction imaging (81%).
Conclusions
DWI and subtraction imaging are helpful for predicting the histopathological grade of HCC, especially when the two sequences are considered together.
Key Points
• Predicting the histopathological grade of hepatocellular carcinoma (HCC) preoperatively is important.
• Diffusion-weighted imaging (DWI) and subtraction imaging are recently developed MR techniques.
• Retrospective study showed DWI and subtraction imaging helps predict HCC grades.
• Management of patients with HCC becomes more appropriate.