01.12.2017 | Research article | Ausgabe 1/2017 Open Access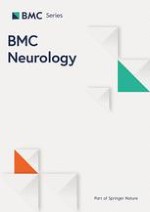 Aggregation-prone GFAP mutation in Alexander disease validated using a zebrafish model
Zeitschrift:
Autoren:

So-Hyun Lee, Tai-Seung Nam, Kun-Hee Kim, Jin Hee Kim, Woong Yoon, Suk-Hee Heo, Min Jung Kim, Boo Ahn Shin, Ming-Der Perng, Hyon E. Choy, Jihoon Jo, Myeong-Kyu Kim, Seok-Yong Choi
Abstract
Background
Alexander disease (AxD) is an astrogliopathy that predominantly affects the white matter of the central nervous system (CNS), and is caused by a mutation in the gene encoding the glial fibrillary acidic protein (GFAP), an intermediate filament primarily expressed in astrocytes and ependymal cells. The main pathologic feature of AxD is the presence of Rosenthal fibers (RFs), homogeneous eosinophilic inclusions found in astrocytes. Because of difficulties in procuring patient' CNS tissues and the presence of RFs in other pathologic conditions, there is a need to develop an in vivo assay that can determine whether a mutation in the
GFAP
results in aggregation and is thus disease-causing.
Methods
We found a
GFAP
mutation (c.382G > A, p.Asp128Asn) in a 68-year-old man with slowly progressive gait disturbance with tendency to fall. The patient was tentatively diagnosed with AxD based on clinical and radiological findings. To develop a vertebrate model to assess the aggregation tendency of GFAP, we expressed several previously reported mutant GFAPs and p.Asp128Asn GFAP in zebrafish embryos.
Results
The most common GFAP mutations in AxD, p.Arg79Cys, p.Arg79His, p.Arg239Cys and p.Arg239His, and p.Asp128Asn induced a significantly higher number of GFAP aggregates in zebrafish embryos than wild-type GFAP.
Conclusions
The p.Asp128Asn GFAP mutation is likely to be a disease-causing mutation. Although it needs to be tested more extensively in larger case series, the zebrafish assay system presented here would help clinicians determine whether GFAP mutations identified in putative AxD patients are disease-causing.