01.12.2018 | Research | Ausgabe 1/2018 Open Access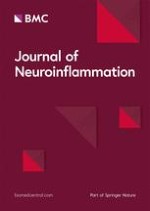 Apolipoprotein E isoform dependently affects Tat-mediated HIV-1 LTR transactivation
Zeitschrift:
Autoren:

Nabab Khan, Gaurav Datta, Jonathan D. Geiger, Xuesong Chen
Wichtige Hinweise
Electronic supplementary material
Abstract
Background
Apolipoprotein E (ApoE) is the major carrier protein that mediates the transport and delivery of cholesterol and other lipids in the brain. Three isoforms of ApoE (ApoE2, ApoE3, ApoE4) exist in humans, and their relative expression levels impact HIV-1 infection, HIV-1/AIDS disease progression, and cognitive decline associated with HIV-1-associated neurocognitive disorder. Because HIV-1 Tat, a viral protein essential for HIV-1 replication, can bind to low-density lipoprotein receptor-related protein 1 (LRP1) that controls ApoE uptake in the brain, we determined the extent to which different isoforms of ApoE affected Tat-mediated HIV-1 LTR transactivation.
Methods
Using U87MG glioblastoma cells expressing LTR-driven luciferase, we determined the extent to which LRP1 as well as ApoE2, ApoE3, and ApoE4 affected Tat-mediated HIV-1 LTR transactivation.
Results
A specific LRP1 antagonist and siRNA knockdown of LRP1 both restricted significantly Tat-mediated LTR transactivation. Of the three ApoEs, ApoE4 was the least potent and effective at preventing HIV-1 Tat internalization and at decreasing Tat-mediated HIV-1 LTR transactivation. Further, Tat-mediated LTR transactivation was attenuated by an ApoE mimetic peptide, and ApoE4-induced restriction of Tat-mediated LTR transactivation was potentiated by an ApoE4 structure modulator that changes ApoE4 into an ApoE3-like phenotype.
Conclusions
These findings help explain observed differential effects of ApoEs on HIV-1 infectivity and the prevalence of HAND in people living with HIV-1 infection and suggest that ApoE mimetic peptides and ApoE4 structure modulator might be used as a therapeutic strategy against HIV-1 infection and associated neurocognitive disorders.