01.12.2018 | Research | Ausgabe 1/2018 Open Access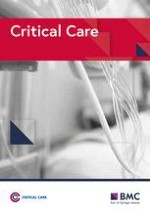 Clinical course, treatment and outcome of
Pneumocystis

pneumonia in immunocompromised adults: a retrospective analysis over 17 years
Zeitschrift:
Autoren:

Julius J. Schmidt, Catherina Lueck, Stefan Ziesing, Matthias Stoll, Hermann Haller, Jens Gottlieb, Matthias Eder, Tobias Welte, Marius M. Hoeper, André Scherag, Sascha David
Wichtige Hinweise
Electronic supplementary material
Julius J Schmidt and Catherina Lueck contributed equally to this work and are co-first authors.
André Scherag and Sascha David contributed equally to this work and are co-last authors.
Abbreviations
cART
Combination antiretroviral therapies
CRRT
Continuous renal replacement therapy
CVID
Common variable immune-deficiency
ECMO
Extracorporeal membrane oxygenation
eGFR
Estimated glomerular filtration rate
HIV
Human immunodeficiency virus
ROC
Receiver operating characteristic curve
SOT
Solid organ transplantation
TMP-SMX
Trimethoprim-sulfamethoxazole
Background
We here report comprehensive epidemiological, clinical, laboratory, therapeutic and outcome data on 240 cases of PcP, including a high percentage of non-HIV-positive patients, in a tertiary care center over the last 17 years. Additionally, we aimed at identifying predictors of outcome.
Methods
Study design and population
We performed a retrospective, single-center cross-sectional analysis of all patients with a positive finding of
Pneumocystis jirovecii
on direct immunofluorescence testing or detection by Diff-Quick staining in the bronchial washing fluid or broncho-alveolar lavage (BAL) fluid, from January 2000 to June 2017. Our hospital is a university tertiary care center with approximately 1500 beds. Written informed consent was waived by the ethics committee due to the anonymized retrospective nature of the analysis.
All bronchial washing fluids or BAL samples from patients clinically suspected to have
P. jirovecii
pneumonia were evaluated within the study period. For every patient, clinical data on demographic characteristics, underlying disease, status of immune competence, treatment regimens of immunosuppression, PcP therapy regimen and mortality, were gathered in the study database. Date of diagnosis was defined as the date of microbiological confirmation.
P. jirovecii
direct immunofluorescence was performed using the Monofluo kit
P. carinii
(BioRad Laboratories, years 2000 to 2016) or the Detect IF
Pneumocystis carinii
kit (Axis-Shield Diagnostics Ltd., year 2017). Diff Quick staining was performed using the stain sets provided by Dade Behring or Siemens AG, respectively.
Statistical analysis
Standard descriptive statistics were used to summarize the data (e.g. continuous: mean ± standard deviation/count: absolute and relative frequencies/time-to-event: Kaplan–Meier estimator). To identify predictors of in-hospital mortality or survival we applied logistic and Cox proportional hazards models. Consequently, both odds ratio (OR) and hazard ratio (HR) estimates were reported. To obtain multivariable adjusted estimates, all main effects with univariate
p
values less than or equal to 0.15 were investigated simultaneously. In addition, confidence intervals (CI) were calculated with coverage of 95%. Finally, we also created receiver operating characteristics (ROC) curves for in-hospital death, which were summarized by area under the curve (AUC) estimates. ROC analyses were based on an increasingly complex (leave one out) logistic regression model with in-hospital mortality as the predicted outcome and the following predictors, which were all entered linearly: LDH alone, LDH + age, LDH + age + body mass index (BMI), and for LDH + age + BMI + estimated glomerular filtration rate (eGFR). All reported
p
values are nominal and two-sided. In this explorative study, we applied a significance level of α = 0.05 (two-sided). All statistical analyses were done using GraphPad Prism 5.0 (La Jolla, CA, USA) or R 3.4.2.
Results
Discussion
Here we present the single-center experience with regard to epidemiology, treatment and outcome of PcP in a tertiary care center over a period of 17 years. A substantial group of our PcP cases (about 50%) were not related to HIV infections and these patients had a worse clinical course with higher ICU admission and mortality rates than patients with HIV-associated PcP. Three major non-HIV-positive groups were identified: (1) solid organ transplant recipients, (2) patients with malignancies and (3) patients with rheumatic diseases. PcP occurred almost exclusively in patients who did not receive chemoprophylaxis with TMP-SMX. Overall, about one quarter of all patients suffering from PcP did not survive the disease. In those who required intensive care (approximately 40% of all patients), the in-hospital mortality increased up to 58%. Based on the - in principle - reversible nature of PcP, almost no patients were denied intensive care in the event of acute respiratory failure, as the in-hospital mortality rate in non-ICU patients was 1.6%. Moreover, we found that the extent of initial LDH elevation was a predictor of in-hospital mortality, and that in univariate comparisons, in-hospital mortality was higher in patients whose TMP-SMX dose was below 15 mg/kg BW.
With regard to the actual treatment of PcP we found that a reduction in the recommended TMP-SMX dose below 15 mg/kg BW (for whatever reason) might be associated with higher mortality (13.1 vs. 55.8%). Given that this observation was not confirmed in the multivariable analysis, relevant confounders must be considered.
Our study has several limitations. This was a retrospective observational study based on the medical records of patients with PcP from a single institution. Consequently, causal claims cannot be made. The observation that under-dosing with TMP-SMX is associated with higher mortality might be confounded by a higher percentage of patients with renal impairment. More robust evidence from well-designed studies is needed to make firm conclusions or even to make implications about changes in standard PcP management.
Conclusions
In summary, PcP is a rare but potentially fatal disease in immunocompromised patients with diseases of different etiology. About 50% of cases were non-HIV-associated. Initial LDH levels - if validated by others - might be a useful predictor of in-hospital mortality, and TMP-SMX treatment doses in patients at high risk of death (e.g. ICU admission + LDH > 495 U/L) should probably not be reduced below 15 mg/kg BW.
Funding
No external funding was received to conduct this study. However, Dr David's laboratory is supported by a grant from the German Research Foundation (DA1209/4–3).
Availability of data and materials
The datasets used and analyzed during the current study are available from the corresponding author on reasonable request.
Ethics approval and consent to participate
Written informed consent was waived by the local ethics committee at Hannover Medical School due to the anonymized retrospective nature of the analysis.
Consent for publication
Not applicable.
Competing interests
The authors declare that they have no competing interests.
Publisher's Note
Springer Nature remains neutral with regard to jurisdictional claims in published maps and institutional affiliations.
Open Access
This article is distributed under the terms of the Creative Commons Attribution 4.0 International License (
http://​creativecommons.​org/​licenses/​by/​4.​0/​
), which permits unrestricted use, distribution, and reproduction in any medium, provided you give appropriate credit to the original author(s) and the source, provide a link to the Creative Commons license, and indicate if changes were made. The Creative Commons Public Domain Dedication waiver (
http://​creativecommons.​org/​publicdomain/​zero/​1.​0/​
) applies to the data made available in this article, unless otherwise stated.