01.12.2018 | Research | Ausgabe 1/2018 Open Access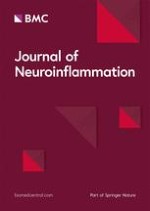 Effect of tumor necrosis factor-α on the expression of the ammonia transporter Rhcg in the brain in mice with acute liver failure
Zeitschrift:
Autoren:

Wen Wang, Hui Lu, Xu Lu, Donglei Wang, Zhaohan Wang, Wenying Dai, Jinyong Wang, Pei Liu
Abstract
Background
Ammonia and tumor necrosis factor-alpha (TNF-α) play important roles in the mechanisms of hepatic encephalopathy (HE). Rhesus glycoprotein C (Rhcg) is important for ammonia transport especially in the kidney. The aim of the present study was to investigate the role of Rhcg in the brain in acute liver failure (ALF) and the effect of TNF-α on Rhcg expression.
Methods
ALF mouse models were generated by treatment with
d
-galactosamine (D-GalN) and lipopolysaccharide (LPS), or D-GalN and TNF-α. ALF induction was blocked by pretreatment with anti-TNF-α IgG. The levels of serum TNF-α were determined by ELISA. Blood ammonia and brain ammonia concentrations were detected using an ammonia assay kit. The expression and distribution of Rhcg in the brain tissues of ALF mice were examined by western blotting, real-time PCR, immunohistochemical, and immunofluorescence analyses.
Results
Serum TNF-α levels were increased in the LPS/D-GalN group. Blood and brain ammonia were increased in the LPS/D-GalN- and TNF-α/D-GalN-induced ALF groups. Rhcg mRNA and protein levels were elevated in both ALF groups, consistent with the increase in blood and brain ammonia. Rhcg was mainly expressed in vascular endothelial cells and astrocytes. Pretreatment with anti-TNF-α IgG antibody downregulated Rhcg in brain tissues in the LPS/D-GalN group, prevented the occurrence of ALF, and reduced blood and brain ammonia levels in the LPS/D-GalN group.
Conclusion
TNF-α promoted the transport of ammonia from the blood to brain tissues and exacerbated the toxic effects of ammonia by upregulating Rhcg.