01.12.2018 | Review | Ausgabe 1/2018 Open Access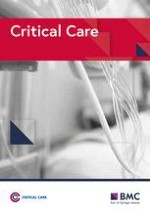 Effects of Fluids on the Macro- and Microcirculations
Zeitschrift:
Autoren:

Victoria A. Bennett, Alexander Vidouris, Maurizio Cecconi
Background
Intravenous fluid administration is one of the most frequently performed interventions in the intensive care unit (ICU) and in hospital in general. In fact, most inpatients will receive fluids at some point during their hospital stay [
1
]. In critically ill patients, fluid resuscitation is a vital component of patient management. It has been shown that both too little and too much fluid can be detrimental. A positive cumulative fluid balance on day four of a critical care admission has been associated with increased morbidity [
2
,
3
]. Both perioperatively and during sepsis, a U-shaped curve has been described for volume of fluid administered and morbidity. Higher mortality is observed at both extremes of volume of fluid given [
4
,
5
].
However, despite extensive research in the field, controversy remains regarding the best approach to fluid therapy. The FENICE study focused on the fluid challenge and found wide disparity in practice; from fluid choice to method of administration and clinician response to the result [
6
]. To help guide decision making around fluid administration, the effects, both desirable and potentially detrimental ones, need to be considered. This can be considered at both the macrocirculatory and the microcirculatory level. Whilst in health coherence between the macrocirculation and microcirculation can be assumed, this is lost in some disease states. This overview explores the effects of the fluid on the macro- and microcirculations and how we can monitor these effects.
Indications for Fluid
Classically, the need for fluid therapy is identified using information from the clinical history, examination, measurement of hemodynamic variables and markers of tissue hypoperfusion [
7
]. Markers of hypoperfusion may include lactate, prolonged capillary refill time and skin mottling [
6
]. A fluid challenge is given when tissue hypoperfusion is suspected [
7
]. Fluid is given to optimize cardiovascular status with the aim of ensuring adequate end-organ perfusion and improving oxygen delivery to the tissues. Fluid is given as a fluid challenge so that response can be assessed and the need for ongoing fluid therapy ascertained. To mitigate against the risk of fluid overload in those who do not require additional intravascular volume, the smallest volume that provides an effective challenge of the cardiovascular system should be used [
8
].
Most often, measures of the macrocirculation are used to assess and treat hemodynamic compromise in the critically ill patient and measures of the microcirculation are not routinely used at the bedside. Resuscitation based on macrocirculatory endpoints is expected to result in parallel improvement in the microcirculation [
9
].
Macrocirculation
Microcirculation and Hemodynamic Coherence
Several mechanisms by which fluids exert their effects on the microcirculation have been described. The first, and arguably most important, is via increased flow. The effect of a fluid challenge on the macrocirculation, as previously described, increases filling within the system. In the volume-responsive patient this increases flow, which will increase microcirculatory perfusion by increasing pressure at the level of the capillaries.
Predicting Response to Fluids
Conclusion
The decision to give intravenous fluid to a patient is a clinical one. The clinical assessment of each patient should include a prediction of whether it is likely that he/she will respond to additional volume and whether he/she requires and will benefit from it. Fluid administration is in general guided by the changes seen within the macrocirculation. Historically, this was presumed to represent the microcirculation; however, in illness, it has been shown that coherence may not exist. There are still many uncertainties regarding the effects of fluids on the microcirculation. The effects vary depending on the disease process and indeed the stage of the disease. At this stage, the effects of fluids on the microcirculation remain a focus of ongoing study and research.
Acknowledgements
VB and MC are also affiliated with St George's University of London.
Funding
Publication costs were funded by St George's University of London.
Availability of data and materials
Not applicable.
Ethics approval and consent to participate
Not applicable.
Consent for publication
Not applicable.
Competing interests
MC – consultancy for Edwards Lifesciences, LIDCO, Cheetah Medical.
Publisher's Note
Springer Nature remains neutral with regard to jurisdictional claims in published maps and institutional affiliations.