06.09.2018 | Original Article | Ausgabe 3/2019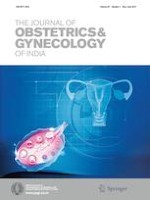 Psychosocial Implications of Stillborn Babies on Mother and Family: A Review from Tertiary Care Infirmary in India
Zeitschrift:
Autoren:

Sheeba Marwah, Harsha Shailesh Gaikwad, Pratima Mittal
Wichtige Hinweise
Dr. Sheeba Marwah, MBBS, DNB OBGY, Assistant Professor in Department of OBGY, VMMC and Safdarjung Hospital, New Delhi. Dr. Harsha Shailesh Gaikwad, MBBS, MD OBGY, Professor in Department of OBGY, VMMC and Safdarjung Hospital, New Delhi. Dr. Pratima Mittal, Professor and Unit Head in Department of Obstetrics & Gynecology, VMMC and Safdarjung Hospital, New Delhi.
Abstract
Background
When a mother loses a baby after the period of viability, there is no way to fathom her grief, neither any words, nor an explanation. It is an unexpected event. Stillbirth presents a situation where the early activation of the grief process primarily in mother is exacerbated by the circumstances surrounding the loss. It thus becomes imperative for the healthcare providers to evaluate the significance of parent's perception on the loss and the factors contributing to it before the initiation of therapy.
Objective
To evaluate the psychosocial impact of stillbirth among mothers and its contributing factors.
Materials and Methods
A WHO-funded prospective study was conducted in VMMC and Safdarjung Hospital from September 2015 to August 2016 on all women who gave birth to a stillborn baby, using a questionnaire based on EPDS, after taking their written informed consent. Data were entered on the predesigned proforma and analyzed after applying Chi-square test, keeping a null hypothesis value of 15% for all the variables.
Results
Out of the 709 women who delivered stillborn babies, 645 respondents, who willingly consented to participate, were included in the study. There was a significant relationship between psychosocial impact after perinatal loss and support from caregiver and family.
Conclusion
Mothers with stillborn fetuses should be screened for psychosocial impact and offered support when needed. Appropriate counseling by healthcare providers and continued psychosocial and emotional support by family members must be provided.