01.12.2015 | Research article | Ausgabe 1/2015 Open Access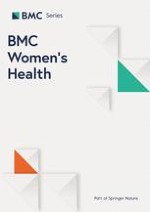 The prevalence and nature of the use of preconception services by women with chronic health conditions: an integrative review
Zeitschrift:
Autoren:

Amie Steel, Jayne Lucke, Jon Adams
Wichtige Hinweise
Competing interests
JL is Chief Investigator of an Australia Research Council Linkage Grant which involves case and in-kind support from Family Planning New South Wales and Bayer Australia. There are no other real or potential conflicts of interest to report.
Authors' contributions
AS and JL conceived of the study. AS undertook the literature search, review and categorisation. AS and JA participated in the collection, extraction, analysis and interpretation of the data. AS drafted the manuscript. AS, JL and JA revised the manuscript. All authors read and approved the final manuscript.
Abstract
Background
There is growing evidence that preconception care may have an important role in preventing short and long term adverse health consequences for women and their offspring. This is particularly the case for women with chronic health conditions due to the rising prevalence of chronic disease in global populations. With this in mind, this paper presents an integrative systematic review of contemporary research outlining the use of preconception services and practices by women with chronic health conditions.
Methods
A search was conducted through PubMed, CINAHL, AMED, and Maternity and Infant Care databases which identified 672 papers examining preconception care and preconception services for women with chronic health conditions. Fourteen papers which were written in English, presented original research, and reported on the prevalence or nature of use of preconception care by women with chronic health conditions were included in the review. Critical appraisal of study quality and thematic categorical grouping of identified papers was undertaken.
Results
Current research evidence, as identified through this review, examines three major topic areas: the prevalence of preconception care practices, use of services and characteristics of users; knowledge of the value and impact of preconception care and availability of preconception services for women with chronic health conditions; and women's attitudes, approaches and experiences of preconception care and preconception services. Prevalence estimates of engagement with preconception care range between 18.1% and 45%, with most studies focusing on women with type 1 or 2 diabetes. Significant gaps in women's knowledge of preconception care for women with chronic health conditions were also identified. Women with chronic health conditions reported experiencing emotional distress as a result of their engagement with preconception care services. They also commonly described feeling a need to employ discipline to comply with preconception care programs, and experiencing a fear of pregnancy complications.
Conclusion
Future research requires a broad and sophisticated approach to research design and analysis, improved consideration of temporal changes to women's health behaviour, representative samples to more effectively inform health policy, and a deeper understanding of women's motivations, attitudes and perceptions of preconception care to assist in the development of tailored preconception health services.