01.12.2018 | Review | Ausgabe 1/2018 Open Access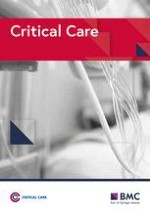 Antiepileptic drugs in critically ill patients
Zeitschrift:
Autoren:

Salia Farrokh, Pouya Tahsili-Fahadan, Eva K. Ritzl, John J. Lewin III, Marek A. Mirski
Abbreviations
AAN
American Academy of Neurology
AHA
American Heart Association
cEEG
Continuous electroencephalography
CRRT
Continuous renal replacement therapy
ECMO
Extracorporeal membrane oxygenation
IHD
Intermittent hemodialysis
NCSE
Nonconvulsive status epilepticus
RRT
Renal replacement therapy
TDM
Therapeutic drug monitoring
Background
The incidence of seizures in general intensive care units (ICUs) ranges from 3.3% to 34% [
1
]. Risk factors include common diagnoses such as brain tumor, head trauma, stroke, history of seizure, electrolyte abnormalities, hypoglycemia, infections, and drug overdose or withdrawal [
2
]. Thus, ICU management of antiepileptic drugs (AEDs) is routinely practiced by intensive care providers.
Selection of the most effective AED with the least adverse events, however, can often be challenging. About a third of patients with seizures fail on monotherapy, necessitating two or more AEDs [
3
]. Several factors commonly seen in the critical care setting, such as polypharmacy, unpredictable medication pharmacokinetics, and implementation of a variety of nonpharmacological interventions, may lead to drug-drug interactions, elevated risk for drug toxicity, and subtherapeutic drug serum levels; these are discussed in this review.
Pharmacodynamics and pharmacokinetics of AEDs
Pharmacodynamics
AEDs depress abnormal neuronal firing by various mechanisms of action including altering ion channel activity, enhancing gamma-aminobutyric acid (GABA)-mediated inhibition, or reducing glutamate-mediated excitation. While some AEDs have a single mechanism of action, others have multiple mechanisms of action and, in some, the exact mechanism of action is not yet known (Table
1
).
Table 1
Mechanism of action of antiepileptic drugs [
113
]
| Antiepileptic drug agent | Presumed mechanism of action |
| --- | --- |
| Brivaracetam | SV2A modulation |
| Carbamazepine | Na + channel blockade |
| Clobazam | GABA potentiation |
| Clonazapam | GABA potentiation |
| Diazepam | GABA potentiation |
| Fosphenytoin/phenytoin | Na + channel blockade |
| Lacosamide | Enhanced slow inactivation of voltage-gated Na + channels |
| Lamotrigine | Na + channel blockade |
| Levetiracetam | SV2A modulation |
| Lorazepam | GABA potentiation |
| Midazolam | GABA potentiation |
| Oxcarbazepine | Na + channel blockade |
| Pentobarbital | GABA potentiation |
| Perampanel | AMPA glutamate receptor antagonist |
| Phenobarbital | GABA potentiation |
| Topiramate | Na + channel blockade, GABA potentiation, AMPA/Kainate glutamate antagonist |
| Valproic acid | GABA potentiation, glutamate (NMDA) inhibition, sodium channel and T-type calcium channel blockade |
| Zonisamide | Na + and Ca 2+ channel blockade |
When using multiple AEDs, it is reasonable to select medications with different mechanisms of action.
Pharmacokinetics (absorption, distribution, metabolism, excretion)
Alterations in normal physiology and the physical properties of medications can affect the rate and extent of enteral absorption of medications in the ICU, leading to a need for parenteral administration. Deranged gastrointestinal absorption may be expected in circumstances of decreased blood flow, intestinal atrophy, dysmotility, and interactions with enteral nutrition. Pharmacokinetic parameters of selected AEDs, including their oral bioavailability, are summarized in Table
2
.
Table 2
Bioavailability and pharmacokinetic data of antiepileptic drugs [
113
]
Antiepileptic drug agent

Bioavailability (PO formulation)

Protein binding

Half-life

Metabolism

Elimination

Brivaracetam

Almost completely absorbed

≤ 20%

~  9 h

Hydrolysis (primary route) CYP2C19

≥ 95% renally

Carbamazepine

75–85%

Total daily intravenous dose should be equivalent to 70% of previous total daily oral dose

75–95%

Range: 30–60 h

After autoinduction:

12–17 h

> 90% by CYP3A4

72% renally

Clobazam

87%

80–90%

36 to 42 h

Hepatic via CYP3A4 and to a lesser extent via CYP2C19

82% renally

Clonazapam

~ 90%

~ 85%

17–60 h

Glucuronide and sulfate conjugation

< 2% renally as unchanged drug

Diazepam

> 90%

98%

Parent drug: ~ 60 to 72 h; metabolite ~ 152 to 174 h

CYP3A4 and 2C19

Renally

Eslicarbazepine

> 90%

< 40%

13–20 h

Hydrolytic first-pass metabolism

90% renally

Fosphenytoin

100% (intramuscular formulation)

95–99%

12–28.9 h

CYP2C9 CYP2C19

Renally

Lacosamide

100%

< 15%

13 h

CYP3A4, CYP2C9, CYP2C19

95% renally

Lamotrigine

98%

55%

25–70 h

Conjugation

94% renally

Levetiracetam

100%

< 10%

6–8 h

Hydrolysis

66% renally

Lorazepam

90%

~ 91%

12–18 h

Conjugation

88% renally

Midazolam

Oxcarbazepine

Readily absorbed

40%

Active metabolite: 9–11 h

Glucoronidation

95% renally

Pentobarbital

–

45% to 70%

15–50 h

Hydroxylation and glucuronidation

< 1% renally as unchanged drug

Perampanel

Completely and rapidly absorbed

95%

~ 105 h

CYP 3A4/5 primary;

lesser extent CYP 1A2/2B6

22% renally

Phenytoin

20–90%

90–95%

7–42 h

CYP2C9, 2C19 (major) and 3A4 (minor)

< 5% renally as unchanged drug

Phenobarbital

~ 95–100%

50%

Longest half-life

46–136 h

CYP450 and UGT mediated

25–50% renally

Topiramate

80%

15–41%

IR: 21 h

ER: 31–56 h

No extensive metabolism

70% renally

Valproic acid

90%

80–90%

9–16 h

CYPs 2C9, 2C19, 2A6, UGT-glucuronidation

70–80% renally

Zonisamide

Rapid and complete absorption

40%

50–68 h

CYP 3A4

60% renally
Changes in serum pH as well as both respiratory and renal failure affect the ionized state of many drugs, affecting their penetration across lipophilic-based membranes such as the blood-brain barrier. Bioavailability of active drugs is also affected by alterations in volume of distribution for hydrophilic medications, while hypoalbuminemia increases the unbound (free) fraction of highly albumin-bound medications.
Although drugs are commonly metabolized to less active compounds, prodrugs such as oxcarbazepine and fosphenytoin must be metabolized into their active forms carbamazepine and phenytoin, respectively. Drug metabolism generally occurs in two phases. Phase I involves nonsynthetic reactions to form a modified group. A cytochrome P450 (CYP450) enzyme is frequently involved in such oxidative reactions. Phase II involves synthetic reactions to conjugate the metabolite with an endogenous substance. Metabolism for most anticonvulsants occurs primarily in the liver and is dependent on hepatic blood flow, enzyme activity, and protein binding. Although critical illness often inhibits the CYP450 isoenzymes, drug metabolism may be enhanced over several days as in the cases of pentobarbital and phenytoin, resulting in potential subtherapeutic concentrations [
4
–
6
]. Induced hypothermia will also reduce the systemic clearance of many medications mediated by CYP450 (such as phenytoin or propofol), between 7 and 22% for every degree of Celsius below 37 [
7
].
Regardless of the route of administration, renal elimination of parent drugs or metabolites is the primary excretory pathway for most drugs. For patients on renal replacement therapy (RRT), the type of dialysis that is performed and the frequency/duration should also be considered (see section 8, special therapeutic considerations).
Dosing and therapeutic drug monitoring in the ICU setting
Dosing of AEDs should be individualized to achieve seizure control with minimal adverse effects. The 1-h postloading dose is commonly recommended as a time to measure peak serum concentration. Pharmacokinetic alterations are frequently observed in critically ill patients; hence, frequent therapeutic drug monitoring (TDM) may be required. Basic dosing and TDM recommendations for AEDs commonly used in the ICU are summarized below and in Table
3
.
Antiepileptic drug

Dose

Therapeutic drug level to treat epilepsy (μg/mL)

Monitoring

TDM clinical pearls

Phenytoin

Load: 15–20 mg/kg

Maintenance:

4–6 mg/kg/day

10–20

1 h postload or

~ 7–10 days after initiation of maintenance dose (may check earlier within 2–3 days in seizing patients to ensure their metabolism is not significantly different from average patient population)

At total concentrations > 20 μg/mL, nystagmus may occur.

In concentrations > 30 μg/mL, ataxia, slurred speech, and incoordination can be observed.

If total concentrations are above 40 μg/mL, coma is possible.

At concentrations > 50–60 μg/m drug induced seizures may occur

Valproic acid

Load: 20–40 mg/kg

Maintenance:

10–15 mg/kg/day

50–100 (levels as high as 175 are used in RSE)

1 h postload or

2–4 days after initiation of maintenance dose

At total concentrations > 75 μg/mL lethargy and ataxia may occur.

In concentrations > 100 μg/mL tremor is observed. Coma may occur if total serum concentrations are above 175 μg/mL.

Thrombocytopenia is a dose-related side effect that can be limited by reducing the dose

Phenobarbital

Load: 20 mg/kg

Maintenance: 1.5–2 mg/kg/day

(dose adjustment may be required in liver impairment due to reduced clearance)

15–40 (higher levels may be utilized in RSE)

1 h postload or

4–7 days after initiation of maintenance dose

CNS depression is a dose-related side effect. In concentrations > 60 μg/mL respiratory depression may occur

Pentobarbital

Load: 5–15 mg/kg

Maintenance: 0.5–5 mg/kg/h

1–5 (rarely used to assess clinical efficacy or toxicity)

May be used after discontinuation to monitor the residual effects of the drug

Drug levels have not been correlated with electroencephalography

CNS depression, respiratory depression, and hemodynamic instability are dose-related side effects
Phenytoin/fosphenytoin
Phenytoin has an average half-life of 24 h, but this ranges from 7 to 40 h, increasing with dose escalation due to its nonlinear kinetics [
8
]. Phenytoin is insoluble in water and is dissolved in a basic solution including ethylene glycol, the mixture being linked to tissue necrosis ("purple hand syndrome") if extravasated [
9
]. Fosphenytoin, the prodrug of phenytoin, is water soluble and hence free of the toxic emulsion. This difference in solubility allows intramuscular and faster intravenous administration of fosphenytoin, but the need for plasma conversion to the active drug (phenytoin) results in a comparable time to peak plasma levels when compared with phenytoin administration itself [
10
].
Because phenytoin follows nonlinear or saturable metabolism pharmacokinetics, it is possible to attain excessive concentrations much easier than medications that follow linear pharmacokinetics. Phenytoin TDM is therefore clinically important in the critically ill and should be followed closely.
At normal serum levels, patients may experience minor central nervous system depression and adverse effects such as nystagmus, drowsiness, or fatigue. Beyond the normal target range, ataxia, slurred speech, and incoordination often occurs. Drug-induced seizure activity has been reported at concentrations over 50–60 μg/mL [
8
].
Typically, protein binding accounts for 90% of total plasma concentrations, hence the therapeutic range for unbound phenytoin (free) concentrations is 1–2 μg/mL. In patients suspected of having altered drug plasma protein binding, monitoring of free phenytoin serum concentration is of value.
Valproic acid
Although the accepted therapeutic range for total valproic acid concentration for seizure therapeutics is 50–100 μg/mL, levels up to 175 μg/mL have been suggested in cases of refractory status epilepticus (SE) cases. Concentration-related side effects include ataxia, lethargy, tremor, and coma [
11
]. The common adverse effects—thrombocytopenia and hyperammonemia (via carnitine depletion)—can often be limited by dose reduction and by carnitine replacement in the latter condition. Due to significant interpatient differences in valproic acid metabolism, there is a poor correlation between valproic acid dose and total serum concentrations [
11
,
12
].
Valproic acid is highly (90–95%) protein bound and is saturable within the therapeutic range which results in higher unbound fractions at higher concentrations. Although not often monitored, a therapeutic free valproic acid range of 2.5–10 μg/mL can be used as an initial guide [
11
].
Phenobarbital
Phenobarbital has a long half-life of approximately 100 h, which limits its use when short-term AED use is desired. As with other AEDs, treatment of SE in particular may require higher than normal dosing, and this may reach upwards of even 10 mg/kg/day (serum levels of > 100 μg/mL) with solid efficacy demonstrated [
13
]. Concentration-related adverse effects of phenobarbital are sedation, confusion, and lethargy, with high doses leading to obtundation and respiratory depression [
14
]. As phenobarbital is only about 50% protein-bound, free drug monitoring is not warranted. However, in severe hepatic impairment (Child-Pugh score > 8) a decrease of 25–50% in the initial daily maintenance dose may be required [
15
].
Pentobarbital
Pentobarbital is often used in the ICU setting to treat SE or elevated intracranial pressure. Initiation of pentobarbital involves sequential bolus doses followed by a continuous infusion [
16
,
17
]. The average half-life of pentobarbital in adults is reported to be about 22 h and it is 20–45% protein-bound. Serum pentobarbital TDM (reference range is 1–5 μg/mL) is of limited utility in determining treatment clinical response or toxicity; the direct measure of intracranial pressure (ICP) control or inducement of "burst suppression" by electroencephalography (EEG) are monitored instead. Serum concentrations, however, may be useful in assessing residual effects of pentobarbital-induced coma once discontinued [
18
].
Drug-drug interactions
AED-AED drug interactions
Administration of multiple AEDs is common in the ICU to manage refractory seizures and SE. Satisfactory seizure control is not achieved in 30–40% of patients with monotherapy, making it necessary to use two or more AEDs [
19
,
20
]. Although synergistic anticonvulsant activity between medications may be desirable, concurrent use of multiple AEDs generally increases the risk of drug interactions. Table
4
lists common AED-AED drug-drug interactions.
CBZ

CNP

DZP

LAC

LAM

MDZ

OXZ

PEN

PMP

PHB

PHT

PFL

TOP

ZON

↓ZON

↓LAC

↓ZON

↓ZON

↓ZON

↓ZON

↓ZON

↑CBZ

VPA

↓VPA

? risk of absence seizures

↑ LAM

↓OXZ

↑VPA

↑PHB

↑PHT

↑PFL

↓VPA

↑CBZ

↓VPA

↓VPA

TOP

↓VPA

↑ DZP

↓MDZ

↓TOP

↓ PMP

↓TOP

↑PHT

↓TOP

↓TOP

PHT

↓↑CBZ

↓ DZP

↓LAC

↓ LAM

↓MDZ

↓PEN

↓ PMP

↓PHT

↓↑PHT

PHB

↓CBZ

↓ DZP

↓ LAM

↓MDZ

↓OXZ

PEN

↓CBZ

↓ DZP

↓MDZ

OXZ

↓CBZ

↑↓DZP

↓MDZ

↓OXZ

MDZ

↓MDZ

LAM

↓LAM

LAC

↓LAC

DZP

↓DZP

↑CBZ

CNP

BRV

↓BRV
AED-nonAED interactions
Interactions of AEDs with other agents is seen more frequently with drugs that are metabolized in the liver, and therefore are more common with older AEDs. Tables
5
and
6
describe AED-nonAED and nonAED-AED interactions.
Antiepileptic drug

Therapeutic group

Selected examples

Phenytoin, phenobarbital, carbamazepine

Psychotropic agents

↓ Amitriptyline, nortriptyline, imipramine, bupropion, paroxetine, citalopram, Haloperidol, chlorpromazine, olanzapine, risperidone, quetiapine, ziprasidone

Valproic acid

↑ Amitriptyline, nortriptyline, paroxetine

Topiramate

↑ Haloperidol

Phenytoin, phenobarbital, carbamazepine

Antimicrobials

↓ Doxycycline, metronidazole, itraconazole, retrovirals

Valproic acid

↑ Zidovudine

Phenytoin

Cardiovascular agents

↓ Amiodarone, nimodipine, diltiazem, verapamil, ticagrelor, atorvastatin, dabigatran, apixaban, rivaroxaban (↑ warfarin effects with phenytoin load, ↓ warfarin effects with maintenance dose of phenytoin) a

Lacosamide

Diltiazem, verapamil (risk of atrioventricular block/bradycardia), ↓ warfarin

Carbamazepine

↓ Nimodipine, diltiazem, verapamil, ticagrelor, atorvastatin, warfarin, dabigatran, apixaban and rivaroxaban

Phenobarbital

↓ Nimodipine, atorvastatin

Valproic acid

↑ Nimodipine, warfarin

Phenytoin, phenobarbital, carbamazepine

Analgesics

↓ Fentanyl, methadone

Phenytoin, phenobarbital, carbamazepine

Immunosuppressant

↓ Cyclosporine, sirolimus, tacrolimus, corticosteroids
Therapeutic class

Selected examples

Antiepileptic drugs

Psychotropic agents

Fluoxetine, sertraline, trazodone

↑ Phenytoin

Trazodone, fluoxetine, risperidone

↑ Carbamazepine

Sertraline

↑ Valproic acid

Antimicrobials

Erythromycin, clarithromycin, ketoconazole, fluconazole

↑ Carbamazepine

Ritonavir

Sulfonamides

↑ Phenytoin

Carbapenems (imipenem, doripenem, meropenem, ertapenem)

↓ Valproic acid

Cardiovascular agents

Amiodarone

↑ Phenytoin (a dose reduction of approximately 25% is recommended)

Diltiazem

↑ Carbamazepine, phenytoin (risk of toxicity)

Clopidogrel

↑ Phenytoin

Analgesics

Acetaminophen

↓ Lamotrigine

Immunosuppressants

Methotrexate

↓ Valproic acid, carbamazepine
Seizure prevention in the ICU
Seizure control in the ICU
Drugs lowering seizure threshold
Polypharmacy is common in the ICU and can contribute to adverse drug effects such as seizures by lowering the seizure threshold or via drug-drug interactions that may reduce the blood concentration of an AED the patient may already be receiving (see the next section). Antibiotics, psychotropic agents, and analgesics have been all associated with seizures [
101
,
102
] (Table
7
).
Table 7
Selected list of medications associated with lower seizure threshold [
113
]
| Antibiotics | Psychotropic agents | Analgesics | Neurostimulants | Miscellaneous agents |
| --- | --- | --- | --- | --- |
| Cefepime | Bupropion | Meperidine b | Amantadine | Baclofen |
| Erythromycin | Haloperidol | Tramadol | Amphetamines | Flumazenil |
| Imipenem a | Phenothiazines | | Bromocriptine | |
| Isoniazid | SSRIs | | | |
| Levofloxacin | TCAs | | | |
| Linezolid | | | | |
| Meropenem | | | | |
| Metronidazole | | | | |
| Penicillins | | | | |
Special therapeutic considerations
Extracorporeal removal of antiepileptic drugs
Antiepileptic drug removal by renal replacement therapies
The renal route of elimination, low protein binding, low volume of distribution, and molecular weight are physiochemical factors that impact the propensity for drug removal via dialysis (Table
8
). Unfortunately, kinetic data on optimal dosing of AEDs in RRT are not readily available. Clearly such patients benefit from careful TDM and a multidisciplinary approach. There are extensive expert reviews available in the medical literature [
103
,
104
].
Table 8
Factors impacting drug removal by renal replacement therapies
| Drug-related factors | RRT-related factors |
| --- | --- |
| • Low protein binding | • Mode of dialysis (CRRT vs. IHD vs. others) |
| • Low volume of distribution | • RRT filter membrane (sieving coefficient) |
| • Predominantly renally eliminated | • Dialysis prescription (mode and flow rates) |
| • Low molecular weight | • Duration/frequency of renal replacement |
Intermittent hemodialysis
The removal of most AEDs by intermittent hemodialysis (IHD) is usually well characterized in the drug's labeled prescribing information or other references. Two common drugs that are removed by IHD and for which data recommendations exist are levetiracetam and lacosamide. In addition, while phenobarbital is predominantly hepatically metabolized, some reports suggest partial elimination by IHD prompting several experts to suggest supplemental dosing after IHD and monitoring of serum drug levels [
103
,
105
,
106
].
Continuous renal replacement therapy
There is insufficient evidence to recommend clear dosing guidelines for AEDs in continuous renal replacement therapy (CRRT), and more research is needed to appropriately guide therapy. AEDs that are eliminated via IHD will also be eliminated by CRRT, often times even more so (depending on the duration of CRRT as well as the mode and flow rates) thereby requiring higher doses. For drugs where serum levels are available, TDM is indicated. Estimations of drug removal can be performed to estimate the removal of medications by CRRT based on flow rates, as well as drug and filter properties. The reader is referred to other resources for a more comprehensive discussion on these methods [
107
,
108
]. A recent review of the literature proposed dosing recommendations based on AED protein binding and the extent of renal versus hepatic elimination [
104
]. This is a reasonable approach, although clinicians should also factor in CRRT flow rates, the clinical condition of the patient, and other factors into their clinical decision making accordingly.
Antiepileptic drug removal by plasmapheresis
In the neurocritical care unit, plasmapheresis (PLEX) is often employed to manage neuroautoimmune diseases. Unlike RRT, which removes the free fraction of a drug, PLEX removes whole plasma which includes both the free fraction of a drug as well as the protein-bound portion. Thus, a key factor in determining the whole body removal of a drug with PLEX is its volume of distribution. Other factors can include the duration/frequency of PLEX and exchange volume, as well as the rate of intercompartmental equilibration. In general, drugs with low volumes of distribution (< 0.2 L/kg) predominantly reside in the vascular compartment and PLEX would be expected to remove a significant portion of the total body stores of these drugs. As for AEDs with high volumes of distribution such as phenytoin, PLEX appears to remove only about 2.5–10% of total body phenytoin [
109
,
110
].
Antiepileptic drug removal by extracorporeal membrane oxygenation
Extracorporeal membrane oxygenation (ECMO) can impact the pharmacokinetics of drugs in a number of ways. ECMO circuits are well known to sequester drugs given the large surface area of the tubing and membranes which can result in an increase in the volume of distribution initially [
111
], while later releasing the drug into the circulation resulting in an unpredictable effect [
112
]. Lipophilic and highly protein-bound drugs are considered to be particularly vulnerable, but other physiochemical factors such as molecular weight, protein binding, and ionization may all play a role [
113
]. In addition, ECMO is typically associated with reduced drug clearance as a result of alterations of end-organ perfusion. ECMO is also often combined with some form of RRT, further complicating predictability. One case report suggests ECMO has little impact on the disposition of levetiracetam (which has a low volume of distribution and low protein binding) [
114
]. Where available, clinicians should monitor serum levels to guide dosing in patients on AEDs.
Conclusion
Selection of the most appropriate AED in the ICU setting can be challenging for a variety of reasons. Older AEDs such as phenytoin, valproic acid, and phenobarbital are often used by clinicians due to their familiarity with these agents, intravenous formulations, and availability of evidence in certain clinical scenarios. Despite this, adverse effects of these agents, drug-drug interactions, and the need for TDM may limit their use. Newer agents such as levetiracetam and lacosamide are gaining popularity due to their relatively safe AED profile, fewer drug-drug interactions, and lack of need for TDM. The efficacy of these agents for seizure prophylaxis and as second-line treatment for SE, however, should be further evaluated in large randomized clinical trials.
Availability of data and materials
Data sharing is not applicable to this article as no datasets were generated or analyzed during the current study.
Ethics approval and consent to participate
Not applicable.
Competing interests
The authors declare that they have no competing interests.
Publisher's Note
Springer Nature remains neutral with regard to jurisdictional claims in published maps and institutional affiliations.
Open Access
This article is distributed under the terms of the Creative Commons Attribution 4.0 International License (
http://​creativecommons.​org/​licenses/​by/​4.​0/​
), which permits unrestricted use, distribution, and reproduction in any medium, provided you give appropriate credit to the original author(s) and the source, provide a link to the Creative Commons license, and indicate if changes were made. The Creative Commons Public Domain Dedication waiver (
http://​creativecommons.​org/​publicdomain/​zero/​1.​0/​
) applies to the data made available in this article, unless otherwise stated.