01.12.2018 | Research | Ausgabe 1/2018 Open Access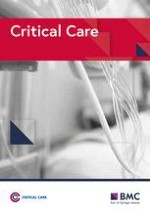 6% Hydroxyethyl starch (HES 130/0.4) diminishes glycocalyx degradation and decreases vascular permeability during systemic and pulmonary inflammation in mice
Zeitschrift:
Autoren:

Andreas Margraf, Jan M. Herter, Katharina Kühne, Anika Stadtmann, Thomas Ermert, Manuel Wenk, Melanie Meersch, Hugo Van Aken, Alexander Zarbock, Jan Rossaint
Wichtige Hinweise
Electronic supplementary material
Abstract
Background
Increased vascular permeability is a pathophysiological hallmark of sepsis and results in increased transcapillary leakage of plasma fluid, hypovolemia, and interstitial edema formation. 6% hydroxyethyl starch (HES 130/0.4) is commonly used to treat hypovolemia to maintain adequate organ perfusion and oxygen delivery. The present study was designed to investigate the effects of 6% HES 130/0.4 on glycocalyx integrity and vascular permeability in lipopolysaccharide (LPS)-induced pulmonary inflammation and systemic inflammation in mice.
Methods
6% HES 130/0.4 or a balanced electrolyte solution (20 ml/kg) was administered intravenously 1 h after cecal ligation and puncture (CLP) or LPS inhalation. Sham-treated animals receiving 6% HES 130/0.4 or the electrolyte solution served as controls. The thickness of the endovascular glycocalyx was visualized by intravital microscopy in lung (LPS inhalation model) or cremaster muscle (CLP model). Syndecan-1, hyaluronic acid, and heparanase levels were measured in blood samples. Vascular permeability in the lungs, liver, kidney, and brain was measured by Evans blue extravasation.
Results
Both CLP induction and LPS inhalation resulted in increased vascular permeability in the lung, liver, kidney, and brain. 6% HES 130/0.4 infusion led to significantly reduced plasma levels of syndecan-1, heparanase, and hyaluronic acid, which was accompanied by a preservation of the glycocalyx thickness in postcapillary venules of the cremaster (0.78 ± 0.09 μm vs. 1.39 ± 0.10 μm) and lung capillaries (0.81 ± 0.09 μm vs. 1.49 ± 0.12 μm).
Conclusions
These data suggest that 6% HES 130/0.4 exerts protective effects on glycocalyx integrity and attenuates the increase of vascular permeability during systemic inflammation.