01.12.2018 | Research | Ausgabe 1/2018 Open Access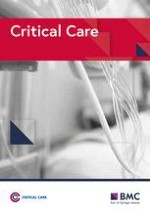 Diagnostic and management of life-threatening Adult-Onset Still Disease: a French nationwide multicenter study and systematic literature review
Zeitschrift:
Autoren:

Antoine Néel, Anaïs Wahbi, Benoit Tessoulin, Julien Boileau, Dorothée Carpentier, Olivier Decaux, Laurence Fardet, Guillaume Geri, Pascal Godmer, Cécile Goujard, Hervé Maisonneuve, Arnaud Mari, Jacques Pouchot, Jean-Marc Ziza, Cédric Bretonnière, Mohamed Hamidou
Wichtige Hinweise
Electronic supplementary material
Abbreviations
ADAMTS 13
A disintegrin and metalloprotease with thrombospondin type I repeats-13
AOSD
Adult-onset Still disease
ARDS
Acute respiratory distress syndrome
ARF
Acute respiratory distress
ASAT
Aspartate aminotransferase
DIC
Disseminated intravascular coagulation
IVIgs
Intravenous immunoglobulins
RHS
Reactive hemophagocytic syndrome
RRT
Renal replacement therapy
SAPS II
Simplified Acute Physiology Score II
TMA
Thrombotic microangiopathy
TNF-α
tumor necrosis factor alpha
Background
Adult-onset Still disease (AOSD) is a rare systemic inflammatory disorder of unknown etiology. Its prevalence is less than 1/100,000 and it affects predominantly young people [
1
]. AOSD typically presents with high-grade fever, evanescent rash, sore throat, arthromyalgia, arthritis, serositis, discrete lymphadenopathy, hepatosplenomegaly, neutrophilic leukocytosis, hepatic cytolysis, and high serum ferritin [
2
,
3
].
While differential diagnosis is broad (infection, malignancy, autoimmunity) there is no single biological nor pathological finding specific for AOSD [
2
]. Thus it is an experience-based diagnosis. The long-term course may be monocyclic, polycyclic, and/or complicated by a chronic erosive polyarthritis [
2
]. AOSD treatment relies on corticosteroids (CS) and immunosuppressive agents such as methotrexate or cyclosporin [
4
–
6
]. Recently, biologics (off-label) targeting tumor necrosis factor alpha (TNF-α) [
7
–
10
] and, more importantly, interleukin (IL)-1 (anakinra) [
11
–
14
] or IL-6 (tocilizumab) [
7
,
14
,
15
] have shown interesting efficacy in refractory chronic AOSD.
A few patients develop organ complications that can be life-threatening, including reactive hemophagocytic syndrome (RHS), cardiac failure, respiratory distress, coagulopathy, severe hepatitis, and multiple organ failure (MOF) [
16
]. Data regarding these infrequent complications mainly arise from case reports or small series focusing on one manifestation such as RHS [
17
–
19
] or myocarditis [
20
]. Despite these patients posing important diagnostic and therapeutic dilemmas, little is known about life-threatening AOSD as a whole.
Our objectives were: (i) to describe the disease course and phenotype of life-threatening AOSD (i.e. cases with organ failure leading to ICU admission) (ii) to analyze the response to therapy and long-term outcome of these patients.
We report a multicenter case series of 20 intensive care unit (ICU) patients with life-threatening AOSD as well as a systematic literature review of organ manifestation of AOSD.
Methods
Multicenter case series
Inclusion criteria
This multicenter retrospective study was performed under the auspice of the
French Intensive Care Society
and the
French Internal Medicine Society
. Inclusion criteria were: (i) admission to ICU due to AOSD-related organ failure. (ii) AOSD diagnosis fulfilling the Yamaguchi [
21
] and/or Fautrel [
22
] criteria. (ii) Exclusion of differential diagnosis, including infection, malignancy, and other systemic immune mediated disorders. (iv) Age at AOSD diagnosis > 18 years. (v) Organ failure requiring organ-supporting therapeutic intervention including vasopressor agents, pericardial drainage, mechanical ventilation, renal replacement therapy (RRT) or plasmatherapy. Exclusion criteria were ICU admission without organ failure or for reasons other than AOSD.
The flow chart is in Additional file
1
. This observational study was performed in accordance with the Helsinki declaration, and European and French ethics laws.
Data collection
Data were collected using a standardized form by one of the investigators (AW). Disease severity was measured using the SAPS II (Simplified Acute Physiology Score II). Organ failure definitions were adapted from SAPS II and Logistic Organ Dysfunction (LOD) system [
23
–
25
]. Definitions of respiratory and cardio-circulatory failures, acute kidney injury (AKI), neurologic dysfunction, and hematologic disorders are reported in Additional file
2
. Response to therapy was defined as ICU discharge.
Systematic literature review
Using MEDLINE via PubMed (National Library of Medicine, Bethesda, MD, USA), we performed a computer search for English or French language publications from January 2000 to March 2014. We selected case reports from western or east Asian countries describing AOSD cases complicated by RHS or/and shock, respiratory distress, myocarditis, tamponade, hepatic failure, thrombotic microangiopathy (TMA), disseminated intravascular coagulation (DIC), MOF, AKI, and/or neurological involvement. Individual data were collected by one of the investigators (AW). Details of systematic literature review are available in Additional file
2
.
Statistical analysis
Data are presented as median (min-max). Analyses were performed using SPSS software, version 21.0 (IBM Corp, Armonk, NY, USA). Continuous variables were compared using the nonparametric Mann-Whitney test. Statistical significance was defined as a two-tailed
p
value of < 0.05. Cumulative incidence and survival curve were created using the Kaplan-Meier method (GraphPad Prism version 5 (GraphPad Software, San Diego, CA, USA). Venn diagrams were drawn using the online tool available at
http://​bioinformatics.​psb.​ugent.​be/​webtools/​Venn/​
.
Results
Discussion
Herein, we report on the first study focusing on AOSD patients requiring ICU admission due to AOSD-related organ failure. Our objectives were to describe the phenotypic spectrum, response to therapy and long-term outcome of this infrequent subgroup of patients with life-threatening AOSD.
Our second objective was to assess the prognosis and response to therapy. Two patients of ours succumbed to AOSD (10%). Yet, mortality may be higher since some patients with fatal AOSD have certainly been missed. A significant proportion of patients experienced classical ICU complications and/or sequelae such as distal necrosis or neuropathy, but long-term prognosis was favorable.
Our series have several limitations owing to its retrospective nature, limited size, and heterogeneity. However, retrospective studies are essential tools for the study of such rare diseases. They can also provide meaningful information regarding the efficacy and safety of therapeutic strategies in complex yet real-life situations.
Conclusions
AOSD should be recognized as a potential sepsis mimic in patients with fever of unknown origin admitted to ICU. In the absence of diagnostic gold standard, intensivists should be aware of the clinical and biological clue to this diagnosis. Fifty percent of patients are refractory to CS, thus early intensive treatment may be discussed on an individual patient basis [
36
]. Whether life-threatening AOSD is a distinct subset or merely the result of diagnostic delay remains to be determined. Further studies are needed to identify risk factors for life-threatening complications in patients with AOSD that had not yet entered the ICU.
Acknowledgments
The authors thank the members of the
Société de Réanimation de Langue Française
and the
Société Nationale Française de Médecine Interne
.
Ygal Benhamou (MD), Service de Médecine Interne, CHU Charles Nicolle, 76031 Rouen, France.
Odile Beyne-Rauzy (MD), Service de Médecine Interne, CHU Purpan, 31059 Toulouse, France.
Philippe De Faucal (MD), Service de Médecine Interne, CH Privé du Confluent, 44277 Nantes, France.
Christophe Guitton (MD), Service de Réanimation Médicale, CH Le Mans, 72037 Le Mans, France.
Patrick Jego (MD, PhD), Service de Médecine Interne, CHU de Rennes, 35033 Rennes, France.
Jean Reigner (MD, PhD), Service de Réanimation Médicale, PHU3, CHU de Nantes, 44093 Nantes, France.
Laurent Sailler (MD, PhD), Service de Médecine Interne, CHU Rangueil, 31059 Toulouse, France.
Availability of data and materials
The datasets used and/or analyzed during the current study are available from the corresponding author on reasonable request.
Ethics approval and consent to participate
This observational study was performed in accordance with the Helsinki declaration, European and French ethical laws.
Consent for publication
Not applicable.
Competing interests
The authors declare that they have no competing interests.
Publisher's Note
Springer Nature remains neutral with regard to jurisdictional claims in published maps and institutional affiliations.
Open Access
This article is distributed under the terms of the Creative Commons Attribution 4.0 International License (
http://​creativecommons.​org/​licenses/​by/​4.​0/​
), which permits unrestricted use, distribution, and reproduction in any medium, provided you give appropriate credit to the original author(s) and the source, provide a link to the Creative Commons license, and indicate if changes were made. The Creative Commons Public Domain Dedication waiver (
http://​creativecommons.​org/​publicdomain/​zero/​1.​0/​
) applies to the data made available in this article, unless otherwise stated.